How Trinity Episcopal School is Leading Challenging Conversations for Youth & Parents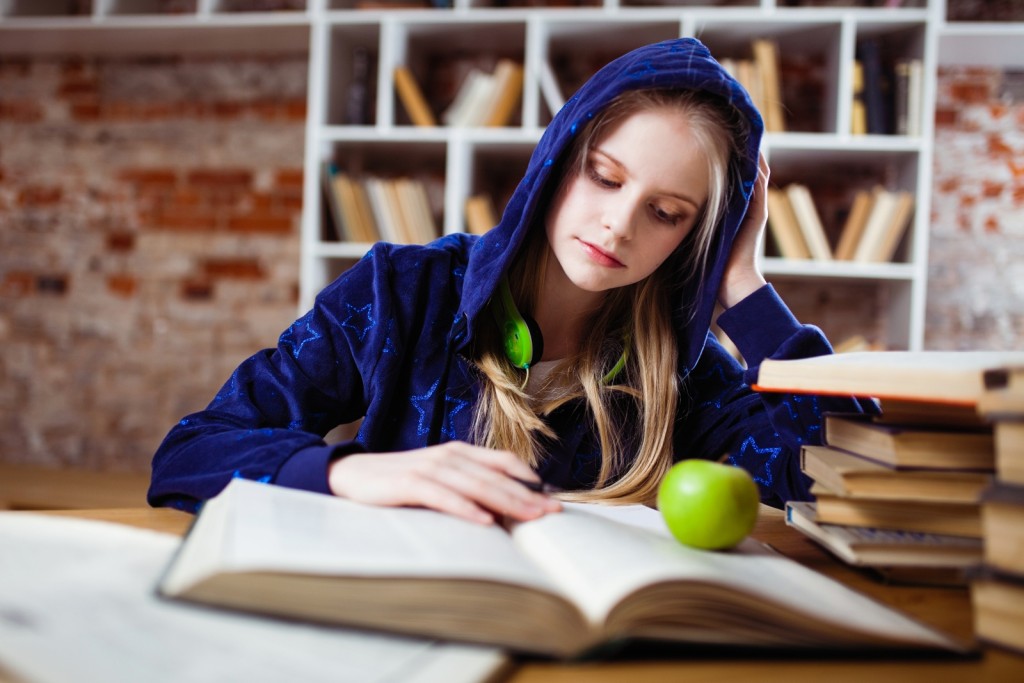 The uptown private school hosted a public panel discussion in February tackling many of the modern issues kids — and parents — are facing today.
Each day, it seems that the world becomes more complex and, at times, chaotic.
For young kids—teens, especially—it can be very overwhelming. Not only do they have questions about the way their own lives should go, but also things affecting their communities and even the country.
As adults, we most often have the best intentions and seek to "do no harm." However, we often put pressure on the young people in our lives through our messages, body language, questions, and perceived expectations. While the intention is to help children become successful people, the reality is that those expectations are often transformed into additional stress for kids.
So, how can we change our approach to become a voice of reason and a safe space for children as they grow?
Trinity Episcopal School held a roundtable discussion to explore these approaches in February 2020.
The event, "For the Sake of our Kids: Examining Stress, Success and Balance in Today's Pressure-Filled World," included a terrific group of panelists who helped an audience of adults to question their definitions of success, examine what messages they may be sending to the young people around them, and how all of this can contribute to both positive and negatives outcomes for children.
Moderated by Louise Serio, a Trinity alumna and Emmy Award-winning CBS news reporter and producer, the panel was led by:
Trinity Episcopal's Head of School, Tom Franz
Pediatric neuropsychologist Dr. Melanie Powell
President of Queens University Dan Lugo
Managing Partner of Ernst & Young Charlotte Malcomb Coley
Rev. Amanda Robertson of Holy Comforter Episcopal Church
Tracy Laughlin, Morehead Cain Scholar at UNC-Chapel Hill '22
"We wanted to host an event to examine the variety of messages kids are getting from all different angles and then use that reflection to check ourselves," Tom Franz, Head of School at Trinity Episcopal tells Charlotte Parent. "We want to make sure we are doing all that we can to support the social, emotional, and mental health of our students and the young people all around us."
While the panelists left attendees with several takeaways to think about when it comes to the young people in their life, there were three that really stood out.
3 Takeaways from Trinity Episcopal's Recent Roundtable Discussion
1. Are we balancing "resume values" and "eulogy values"?
During the panel, Rev. Amanda Robertson shared that, as we get older, we focus less on rounding out our resumes and more on the qualities that show we lived a good life overall — what she and New York Times' David Brooks call "eulogy values."
So, why do we put so much pressure on children to achieve resume goals during their formative years?
At the end of the day, all we want is to connect, love, and know that we made a difference in the world.
Takeaway: Panelists suggested that we all take a step back to reflect on the weight we are putting on resume values versus eulogy values in our lives and in the lives of our children. Are they in balance? Then, become more aware of the voice and messages you are using in the interactions with your children.
2. We can't always save our children, even if we want to.
Whether you're a parent, coach, or a teacher, it can sometimes be hard to let go of the reins. If we see children struggling or even on the verge of failing at something, our instinct is to run to the rescue.
However, per Dr. Melanie Powell, it is important to let children learn from their failures and build resilience.
Takeaway: First, we must accept that failure isn't a bad thing. We must voice that to children, explicitly explaining what we gain from failure and encouraging them to build up enough confidence to try. This teaches them that they have the strength within themselves to problem-solve, to navigate, and to become who they are meant to be.
3. There is value in serving others
There are a million ways life can happen, and no two people's stories are the same.
College student Tracy Laughlin shared the importance of staying grounded in that truth, encouraging adults and children alike to spend time around others who come from different walks of life.
At Trinity Episcopal, students participate in service-learning relationships weekly as a way to engage with all different pockets of Charlotte and the people that call them home.
Doing acts of service for others on a regular basis is meaningful especially for young people because it gives them a sense of purpose and of the real world.
Laughlin said the grounding she finds in serving others is what has helped her in times of stress, anxiety, or change. It reminds her of her bigger purpose and what truly matters in life.
Takeaway: Consider how you and your family might engage with serving others—in big and small ways. Teach your children early about purpose and difference and service to others. It may end up impacting them more deeply and further down the road than you might imagine.
At the end of the day, we all want what's best for our kids.
Continuing dialogue is only one way that we can begin to break down some old patterns of putting too much pressure on the young people around us, but based on this recent roundtable discussion, discussions can yield some strategies to help our kids find the success and balance we all want for them.
Trinity Episcopal's message of hope is this: If we can break these patterns, together, we will begin to shape and create generations of well-rounded young people who will make the world a better place. Click here to learn more about Trinity Episcopal School.