How To Help Children Handle Rejection from Peers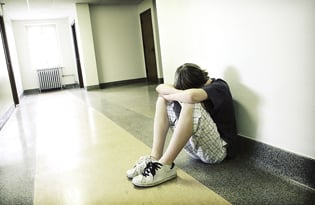 Bullying today affects nearly one in three American schoolchildren in grades six through 10, as reported by Business Insider. Preparing children for the inevitable rejection from their peers can begin at home with the implementation of a long-term parenting strategy.
Professional parenting educator, Vicki Hoefle, has a variety of tools to help parents raise children that can steer through social rejection. To get parents started, here are two important strategies: building mental muscle and supporting independence.
BUILD MENTAL MUSCLE:
The fact of the matter is bullies are not targeting children who are confidant. Parents can help their children develop confidence by fostering a supportive environment. When children feel supported by parents who have faith in their ability to recover, they develop the "mental muscle" necessary to tackle life's complexities and challenges.
With that being said, talk with your child after an upsetting event, listen to their perspective, validate their feelings or interpretations and allow them time to process the experience with a levelheaded adult. Overtime this conditioning will confirm for you and your kids that they have what it takes to move beyond a negative experience and recover fully intact.
SUPPORT INDEPENDENCE:
In order to fully develop the skills necessary to overcome upsetting and challenging situations, children must be supported in their desire to become independent and self-sufficient at every turn. The more in-control a child is of their life, the more confident they will be navigating the social stage, which makes up a huge portion of their life. An overprotective and over involved parent only serves to slow this process down and raises children who are dependent on the parent rather than themselves. These children tend to lack the confidence to deal with the challenges of everyday life.
For additional strategies and tools for raising responsible, resilient and respectful kids, refer to Vicki Hoefle's blog post, How to Help Children Rejected by Peers. 
Vicki Hoefle is a professional parenting educator and author of Duct Tape Parenting. Hoefle is a mother of six and lives in Middlebury, Vermont. For more information, visit www.vickihoefle.com.