How to Have a Healthy Family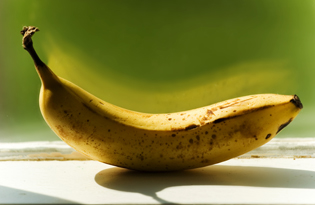 This article was originally published in the Winter 2012 issue of LKN Parents magazine.
Today's fast-paced lifestyle requires families to be ready in a moment's notice, which usually means eating meals on-the-go and packing snacks that lack any nutritional value.  Kids become accustomed to this palette and sneer at the offer of healthy alternatives like fruit or crispy veggie snacks. The time spent preparing meals in the kitchen has become a thing of the past and kids today are feeling the wrath of fast food calories and prepackaged foods. 
According to the Centers for Disease Control and Prevention, approximately 17 percent of children and adolescents aged 2-19 years are obese. Since 1980, obesity prevalence among children and adolescents has almost tripled. The reasons for this trend originate from lifestyle habits. The CDC reports sugary diets from juice and snacks available in schools, and increases in portion size at restaurants, are part of the problem for excessive weight gain. 
Instead of giving in to these bad habits, take control of your family's diet today. Local food stores have healthy alternatives to "junk" food and help families make the transition to nutritious eating without putting kids through favorite food withdrawals.
Going Organic is Easy
Kristi Kanzig, assistant director of marketing for Earthfare in Huntersville explains, "The most essential thing to a healthy child's diet is variety and moderation." Healthy food stores offer a large variety of snacks and meals that are kid-friendly and convenient.  
The key to paving the way for healthy eating is to start small with commodities, or items purchased on a weekly basis like milk, breads, produce and meats. 
The term "organic" is no longer a foreign, mysterious description used in small markets, but is quickly becoming a mainstream way of eating. Kanzig states, "The food we sell is as close to the ground as it gets. This means you won't find any of the following ingredients in our foods: high fructose corn syrup, artificial fats, artificial trans-fats, artificial preservatives, artificial Sweeteners, bleached flour, antibiotics or synthetic growth hormones in meat or dairy. 
Finding Healthy Alternatives
Lake Norman healthy food stores offer a wide variety of snacks and beverages that are free of chemicals and added sugars, and also taste great which is most important to kids. 
The Healthy Home Market provides easy, time-saving recipes online that the whole family can enjoy like apple oatmeal for breakfast made with real oatmeal, nuts and fruit. Try the Barbeque Black Bean Dip served with celery sticks and corn chips as an after-school snack. The time savers recipe page is great for busy families with descriptions of the recipe and what foods to pair it with.
When it comes to snacking, parents appreciate something quick and easy. Most markets offer easy grab and go snacks like bulk nuts, dried fruits and granola that are a great alternative to packaged cookies and crackers. Even busy family staples like macaroni and cheese and chicken nuggets can be considered healthy with options like dye-free pastas and all-natural, antibiotic-free chickens.
Sodas are a major culprit for weight gain in children because of the high sugar content. Try all-natural fizz drinks with fruit flavors that satisfy cola cravings without excess sugar.
Food stores that sell organic meats and produce buy from local growers. Local means the meat and produce are grown on a farm within 100 miles of your hometown store so it is able to stay fresh. It guarantees your family is eating the healthiest food because it doesn't have to be chemically treated before purchase.
Read the Labels
Artificial preservatives are added to almost everything we consume to keep food from spoiling and discoloring. These preservatives have been linked to allergies, heart disease and cancer. Gluten is a protein found in the grains of wheat, barley and rye and gives our favorite foods like pizza dough and breads texture and elasticity. People that are allergic to foods with gluten can have physical reactions and health problems long term. Recent studies have found that gluten is a major force behind celiac disease, a gastrointestinal disorder that causes diarrhea, cramps, weight loss, fatigue and infertility. Adults and children with this disease must be on a totally gluten-free diet. Local health food stores have labels and sections of gluten-free foods that make shopping convenient and without worry. 
Many of the foods, juices and sodas children consume today contain High Fructose Corn Syrup (HFCS), a man-made sweetener that is found in processed foods. There is much debate over whether this sweetener leads to health problems. Studies conducted at Princeton University suggest long-term consumption of HFCS led to increases in body fat and a Rutgers University study on frequently consumed sodas found that the drinks with HFCS had higher amounts of compounds shown to damage cells and trigger diabetes.
Trans-fat, also referred to as partially hydrogenated oils, is in foods like donuts, pie crust and most fried foods. Trans-fats raise bad cholesterol levels and lower good cholesterol levels increasing the risk of developing heart disease and stroke.
Removing unnecessary chemicals and excessive sugar from your family's daily diet, even in small amounts, can lead to better health for everyone. Local health stores are a good way to begin a healthy diet on a regular basis. Kanzig adds, "People are interested in providing the best options available for their family and we find a lot of families are transitioning to organic and all natural lifestyles."
Read More: 


View all Family Wellness articles