How to Get Charlotte Coffee During the COVID-19 Crisis
From drive-thru to delivery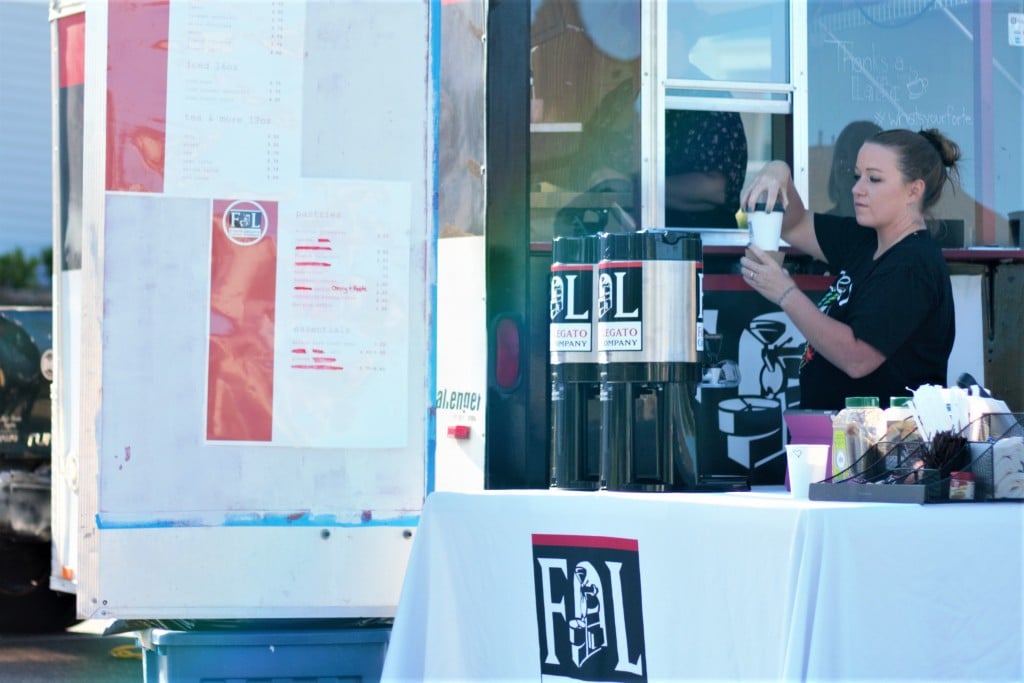 With the announcement that students won't be returning to school this spring, parents will surely need a caffeine fix to get through six more weeks of homeschooling. Here are some local coffee shops where you can find a pick-me-up during the COVID-19 crisis.
This local coffee shop has two locations, one that borders Plaza Midwood and Elizabeth, one in Southend. Find Central Coffee Co. shop backgrounds for Zoom meetings on the Facebook page.
Location: 719 Louise Ave. and 1700 Camden Rd., Ste. 101
Phone: 704-335-7288 and 704-348-4555, preorder via email or by texting 980-613-9025
What to order: Ready-to-drink or concentrate house-made cold brew and a vegan zucchini loaf for the kids
How to get it: Delivery Monday through Saturday, Saturday pickup for preorders 10 to 11 a.m.
Specials: Free delivery with no required minimum for customers within five miles of either location
What began as a pop-up shop is now a Charlotte staple. Now Hex is partnering with sister concept, Stable Hand, for deliveries.
Location: 1824 Statesville Ave., Ste. 101
Phone: 336-870-4871
What to order: Draft vanilla latte
How to get it: Friday and Saturday deliveries and Saturday pick-up with sister concept, Stable Hand.
Specials: Free shipping on bean orders costing at least $30 with code, "FREESHIPPING"
Most of us know where to find the nearest Starbucks, but did you know some Charlotte-area locations have drive-thrus? Three of the locations with drive-thru options are listed here. Get your coffee and collect your Starbucks "stars" without leaving the car.
Location: 4805 Sharon Rd., 4044 Connection Point Blvd., Ste. D, 9335 North Tryon St., Ste. 104
Phone: 980-221-6249, 704-942-5074, 704-547-1787
What to order: Coconut milk latte with Starbucks blonde espresso
How to get it: Use the store locator to find locations offering mobile order, mobile pay, drive-thru window, or delivery
Specials: Free delivery on Uber Eats; Starbucks Rewards loyalty program will delay the expiration of all stars scheduled to expire before June 1
The drive-thru coffee joint offers hot coffees, cold brew, pastries, and a small selection of breakfast foods.
Location: 3115 Freedom Dr.
Phone: 980-237-6494
What to order: Honey and Oates, new drink with local raw honey, espresso, oat milk, and cinnamon
How to get it: Drive-thru, order ahead option via Cloosiv App, Postmates delivery
Specials: Pick up grocery essentials via the drive-thru, including cage-free eggs, local milk, and even toilet paper
With locations in Plaza Midwood and Optimist Hall, Undercurrent offers a relaxed atmosphere within a vibrant area.
Location: 2012 Commonwealth Ave. and 1115 N. Brevard St., Stall #7
Phone: 980-498-7328 and 704-496-9998
What to order: Half-gallon iced lattes that can be customized with house-made syrups and milk options along with chocolate chip rye cookie dough for your quarantine baking needs
How to get it: Online ordering, curbside pickup from either location
Enderly Coffee Co. has a number of opportunities for a caffeine fix during the health crisis. See their website for information on Teacher Appreciation Week, free Friday delivery, buying beans online and coffee drops for medical professionals.
Location: 2620 Tuckaseegee Rd.
Phone: 704-448-3799
What to order: Hot or iced Hello Honey latte made with local Hello Honey
How to get it: Take-out, curbside, ordering via Cloosiv App available
Specials: Enderly Coffee and Pepperbox donuts deliver free on Friday
This local chain roasts its own USDA-Certified Organic coffee beans in Huntersville. Waterbean Coffee is currently taking donations to provide healthcare personnel with coffee and baked goods. Read more about Fuel for the Frontlines on the website.
Location: See website for locations in Charlotte, Huntersville, and Cornelius
What to order: French macaroons
How to get it: Take-out, call-ahead ordering available
Specials: While supplies last, the coffee shop is selling and giving away free hand sanitizer to customers
Stop by this quirky NoDa spot for a coffee, cocktail, or bite to eat.
Location: 514 E 36th St.
Phone: 704-374-9656
What to order: Sledgehammer, two shots of espresso and two ounces of chocolate sauce
How to get it: Walk-up window, order and prepay via Cloosiv App
Specials: During this time, order to-go wine, local milk, eggs, and more with your coffee.
Coffee comes to you when the Forte Legato Coffee truck visits your neighborhood. Forte Legato roasts and brews coffee in Rock Hill, and customers can find them at Coco and the Director once Coco reopens to the public.
Location: 742 N. Anderson Road, Rock Hill, SC 29730
Phone: 803-619-6736
What to order: French Provence, a lavender vanilla latte
How to get it: Online ordering, delivery via Door Dash, walk-in to-go orders, or via coffee truck
Specials: 20% off food and drinks for first online order in addition to a rewards program