Host a Blood Drive, Earn Dollars for College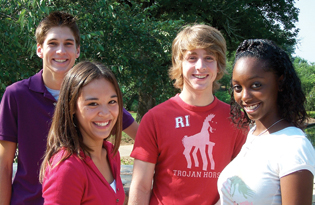 Students preparing for college can earn a cool $1,000 while also helping to save lives through the Community Blood Center of the Carolinas Students Saving Summer Scholarship Program.
The basic elements to the community service project include sponsoring and hosting a blood drive in the community at a school facility, church or via a CBCC blood mobile between the months of June and September. CBCC developers guide students and parents through the process, helping them pick a location and providing marketing materials – from posters to postcards – to promote the blood drive. Students recruit friends and family to come to the event, and the CBCC also sends emails about the event to donors in the area where the drive takes place. Students must collect a minimum of 25 units.
Scholarships in the amount of $1,000 are awarded to students who hold the five top producing blood drives. High school students who host a drive each summer have the potential of accumulating $4,000 in scholarship money before heading off to higher education.
For information, call Kim Jones at 704-972-4727 or go to cbcc.us.