Healing Through Helping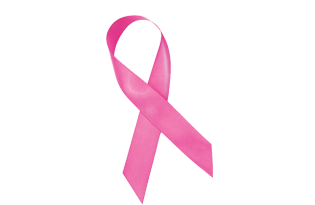 After going through hell comes lifting up and giving back. Women who battle and survive breast cancer often find that their lives become dedicated to connecting with and helping others diagnosed with the dreaded pink-ribbon disease.
Here's a look at four North Carolina mothers who are using what they experienced and the lessons they learned to pay the healing forward … and in return become whole again themselves.
Daughter, Author Shares Her Story
Heather St. Aubin-Stout lost her mother to breast cancer in 1987, just a year after she was married. "My life was forever changed," says St. Aubin-Stout, noting she read newspaper articles about new treatments, did her monthly self-exams and began getting annual mammograms at age 33. And then the Salisbury mom of three boys was diagnosed with breast cancer in 2006, and she had a recurrence a year later. Radiation, chemotherapy, surgery and reconstruction took a toll, but the 44-year-old didn't wallow in self-pity.
"I'd had so much support, and I wanted to share my story and how different it was from Mom's."  Her memoir, "Not My Mother's Journey" (www.sharingmystory.com) was released in 2011. St. Aubin-Stout's honest recount of her two-year battle explores the many facets of a breast cancer diagnosis: physical, emotional, spiritual, psychological and sexual. It's an honest and heartwarming glimpse into the life of a woman who tries to be not just a patient, but also still a wife and mother. Within the first six months of its release, the book was awarded a Reader's Favorite five-star review and The Catholic Writer's Guild Seal of Approval.
St. Aubin-Stout now speaks all over the state and helps groups to raise money by donating proceeds from the sale of her book, which was chosen for the inaugural book club meeting of the Guide Posts of Strength support group at High Point Regional Hospital. Her book is sold on Amazon.com and has received excellent reviews.
St. Aubin-Stout is walking on Oct. 20 for the American Cancer Society's Making Strides Against Breast Cancer. Encouraging women to open themselves up by sharing and gaining a support network, St. Aubin-Stout says, "We're stronger together."
Mom Advocates for Mammograms
Lee McCracken says God turned her mess into a message. "Early detection is essential. My breast cancer was caught three years ago by a mammogram and ultrasound, and so was my own mother's 20 years ago." Telling her 16-year-old daughter, as well as her mother, about her diagnosis was really hard, said the Charlotte mom.
After undergoing a double mastectomy and reconstruction, McCracken did not require radiation or chemotherapy because the cancer was detected early and had not spread to her lymph nodes. This inspired her to create and trademark the social enterprise Yes, Ma'am! Mammograms Are a Must (www.YesMaamTee.com) that raises awareness about the importance of mammography and helps to fund mammograms for uninsured women.
"More and more women are losing their insurance, and mothers always put their children's health needs first," says McCracken. "I've spoken with too many women who are 40 or older and cannot afford to be screened every year. Survival rates are increasing, yes, but being diagnosed at Stage II or later just makes the fight that much more difficult."
The Yes, Ma'am! Mammograms Are a Must message appears on pink T-shirts, notepads and car magnets. Locally, 25 percent is donated to the Carolinas Breast Cancer Fund or Presbyterian Healthcare Foundation earmarked for mammograms. "My friends know my mantra, 'Get your squeeze on!'" says McCracken, adding that her Komen team for the Oct. 6 Race for the Cure has more than doubled in size since last year.
A speaker at the Southern Women's Show, McCracken partners with several Charlotte-area businesses to host fundraisers and "Sponsor a Squeeze" events. "Selling 30 T-shirts funds one mammogram for a woman in need," she says.
Survivor Supports Others
Lindy Milligan of Winston-Salem was diagnosed with breast cancer three years ago at the age of 46. Her four children ranged in age from 9 to 19.
"It totally knocked me off my feet," said Milligan, who had a lumpectomy to remove the tumor and 33 rounds of radiation. "That was taxing and left me very tired, with a significant amount of burned skin."
Although her family was very supportive, Milligan said they all reacted differently. "My youngest daughter wanted to know if I was going to die or lose my hair. My teenage daughters were concerned about how it was going to impact me and if it raised their risk of breast cancer. My son said he wasn't worried because he knew I would beat it." 
Shortly after Milligan's surgery, the family lost a close friend to inflammatory breast cancer. "Her daughter is like a daughter to me, so it was very hard for her to lose her mother and have me newly diagnosed. After I finished treatment, I really struggled with being a survivor when so many other women lost their battles." 
Putting her survivorship to work, Milligan began volunteering at Cancer Services, a nonprofit in Winston-Salem. She now works for the organization as a Patient Advocate Assistant, helping other women and their caregivers. Her family also has taken up the pink-ribbon cause.
"My oldest daughter and the friend who lost her mom now co-captain our The Rack Pack team for the Komen Race for the Cure every May," says Milligan, noting the team now has more than 100 members. Her son, who is now 17, went on a three-week hike on the Appalachian Trail this past summer and raised more than $6,200 for Cancer Services. 
Heart Art Gives Back
As Mrs. February for a 2011 Fighting Faces calendar, breast cancer survivor Beth Palmer is kind of a famous resident in Durham. In addition to donating the proceeds of the calendars she sold to Pretty in Pink Foundation, she also is known for her own philanthropic artwork.
Palmer calls herself an "artpreneur," describing the new career path she found after surviving Stage II breast cancer. The mother of two boys was diagnosed in 2003, just after having begun her dream job of being an art teacher at Mangum Elementary School. She experienced terrible, debilitating side effects from her treatments and had to resign in 2009.
"I tried to use what I had taught my students about making the best of one's challenges and being resourceful and creative," said Palmer. "I decided to take my own art seriously." She began exhibiting her work and donating pieces whenever she could to help people who were trying to raise money to pay their medical bills and to help organizations that provide support services to those who are ill. 
In early 2009, she painted David's Legacy, which became the logo for the David Turner Lymphoma Foundation and was featured on the Durham Public Schools 2009 Teacher Appreciation Week poster. 
"As a mom, I always wanted my sons to be proud of me and to make good memories for them, not knowing how much more time I would have on this planet," said Palmer. "I lost my own mom to a brain tumor when I was only 18, and I'm more aware of the preciousness and fragility of life because of that, and also just how much a mother's illness can impact her children." 
She recently completed the Fifty Six Hearts Project, in which she painted one small heart each day for the 56 days leading up to her 56th birthday. Each was dedicated to an attribute, person or organization that inspires her. Her first heart was painted on Memorial Day for her eldest son, a former Marine. Two others were dedicated to organizations her other son supports.
"It was my way of saying just how proud I am of our sons, and also how grateful that I'm still here after such a difficult few years fighting to survive a terrible disease."
Her "Lavender" heart was dedicated to the Duke Cancer Patient Support Program and the art therapy group with which she participates. Find out more at www.bethpalmerstudio.com.
Joy Fuller is a Charlotte-area freelance writer.