Happy Grandparents Day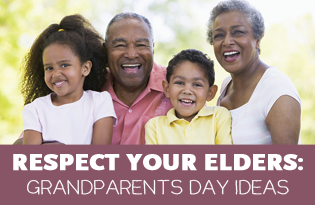 Sunday, Sept. 9, is Grandparents Day. Celebrate the special "GGs" and "Poppies" (aka grandmothers and grandfathers) in your family with one of these ideas.
1. Grandparents love to hear sound of little voices from far away. Have the kids sing songs or read stories while you record. Then make a CD and give it to their grandparents.
2. Grandkids can make a special handmade card or some art that they can hang on the fridge or framed on a wall.
3. Snap a photo of all the kids having fun together and send it in a special card.