Guide: The SAT Adversity Score
How might it affect your student's college application?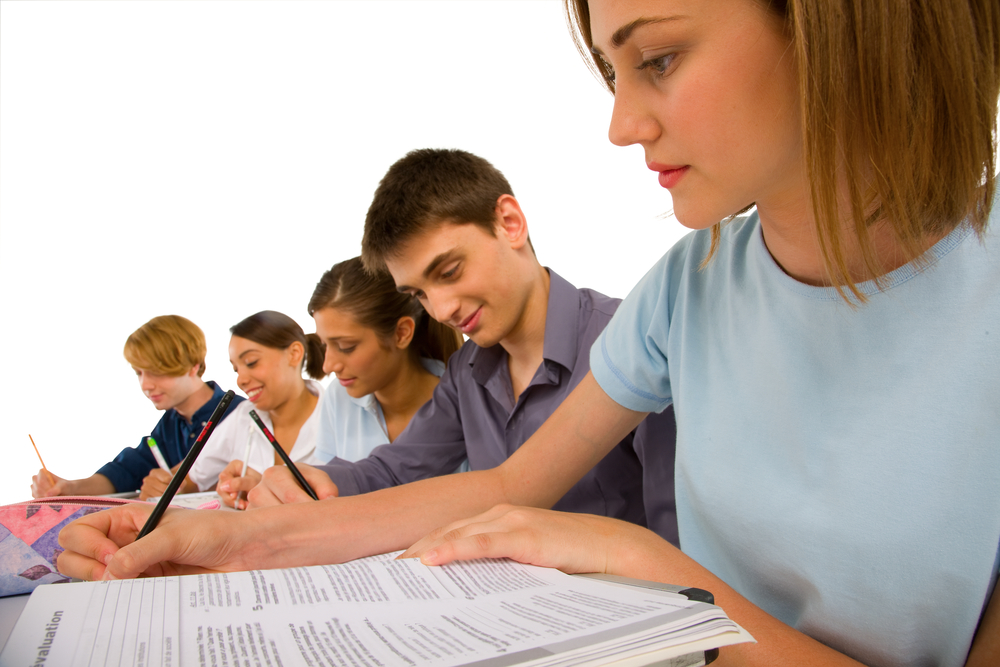 The already Balkanized landscape of racial and socio-economic considerations in higher education admissions just received a new dousing of fuel, sure to stoke the flames of discord. The College Board, which administers the SAT, recently announced that in addition to receiving the traditional 1,600-point SAT score, students will also now receive an "adversity score" of between 0 and 100. The average adversity score will be 50, with a higher number being indicative of greater adversity faced by the corresponding student. Here are answers to a few questions about this new score.
What factors does the adversity score include?
Notably absent from the 15 factors is a word that is sure to be at the center of controversy — race. The College Board has yet to release a comprehensive list of factors or how they are weighted within the algorithm. However, some of the factors that are known to be included in the formula are:
• Median family income
• Family stability
• Neighborhood crime level
• Average senior class size
• School's performance on AP tests
• Poverty level of one's neighborhood
• Percentage of graduates at their high school who go on to college
• Percentage of students at their high school who are eligible for free and reduced price lunches
Can students view their adversity score?
Right now, the answer is no. However, the College Board is reportedly considering making the scores viewable to test-takers. As of now, only the universities themselves can view a student's adversity score.
Will the adversity score impact a Student's SAT score?
No. Headline skimmers will jump to conclusions that one's SAT score is going to be adjusted based on a student's socio-economic background. We're already hearing such rumors making the rounds in parent communities and high schools. Rest assured, the adversity score is a separate metric from a student's actual performance on the exam.
How many colleges will use the adversity score?
For the remainder of 2019, the College Board will roll out the adversity score to more than 150 colleges with an eye toward significant expansion during the 2020 calendar year.
How might colleges use the score when making admissions decisions?
The adversity score program has already piloted at 50 colleges and universities in the U.S., allowing us to glean some early insights on this matter. Trinity College in Texas used the program to give their admissions officers additional "input" as they wade through record numbers of applications. The University of Washington reported finding that the score helped give a more complete view of what shaped a given applicant.
Duke University will use the dashboard in future admissions cycles, but made clear that factors such as GPA, rigor of coursework, standardized test scores, essays and extracurricular achievements will still rule the day. Many other top institutions will likely incorporate the adversity score in a similar manner — using it to offer additional context in an applicant's profile, but not as a primary admissions factor.
While our team of counselors is always strongly in favor of increased equity and access in the admissions process, particularly for under-represented minority/low-income/first-generation students, we are skeptical about the potential effectiveness of the adversity score index. The system opens up a new "game" for strategic parents of means to successfully manipulate. However, we also recognize that with the ongoing political/legal battle to eliminate race from the college admissions process, some type of additional intervention is needed to ensure that students who are genuinely from disadvantaged backgrounds are afforded proper access to the nation's top colleges and universities. Perhaps with some refinement — or even a full-blown reimagining — some quantitative measure of the challenges faced by high school students will emerge that can play a useful role in enhancing this extremely important and worthy mission.
Dave Bergman, Ed.D., is a co-founder of College Transitions, a team of college planning experts committed to guiding families through the college admissions process. He is also co-author of "The Enlightened College Applicant: A New Approach to the Search and Admissions Process." Learn more at collegetransitions.com.