Good Gadget: Headchefs Pizza Posse Grande Set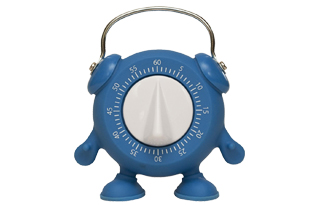 Throw a pizza party with your kids using the Headchefs Pizza Posse Grande Set.  Designed for ages 8 and older, your kids are sure to have a blast using Lucy Ladle, Rocco the Pizza Wheel, Tic Toc Timer, Ginger Grater and Pan the Pizza Pan to help in their creation. All utensils are made with silicone and stainless steel materials to ensure safety, and also include suction cup feet to stand alone when not in use. Allow Headchefs Pizza Posse to show your kids the fun in cooking. Can also be purchased as individual pieces.
$59.99, www.headchefs.com.
?