GoKart: A Ride-Share for Kids Comes to the Queen City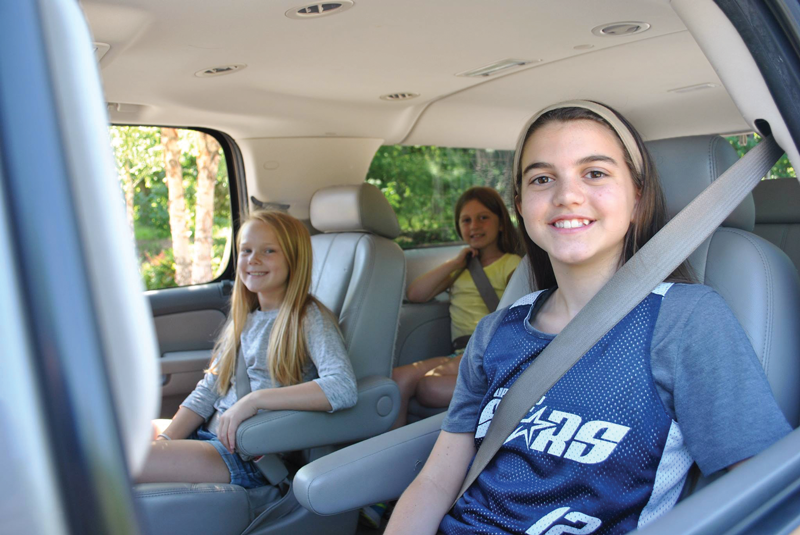 How many times have you anxiously waited in traffic or had to leave a meeting early to pick up your child in time to get to an after-school activity? Being the family taxi driver is a job. Beginning Aug. 1, GoKart is helping to take some of that back-and-forth from place to place off Charlotte-area parents' shoulders by providing transportation for children ages 6-16.
Much like other app-driven ride services, a user account is created. Once an account is created, scheduling for pick-up and drop-off date, time and location can be done on the GoKart website (an app is in the works). When a ride is booked, a secret code word is shared that only the parents, child and driver know, and that the child and driver exchange to help ensure safety. A picture of the driver and driver's car are also shared with the parent prior to pickup.
The service was started by Raleigh mom Stacy Shannon who has children ages 10, 13 and 15. "It takes a village," she says. Her goal with GoKart is to help parents and grow a community feeling with drivers that become more like a friend of the family. All drivers are personally interviewed by Shannon, and must have at least five years child-care experience, a clean driving record, undergo a background check and drug screening. Many drivers also are parents.
Pricing is $14 for the first five miles and $1.50 per mile after. To learn more or to book a ride, go to gokartnc.com.