Go On a Search for Golden Lego Bricks with Discovery Place
The Towers of Tomorrow exhibit opened this month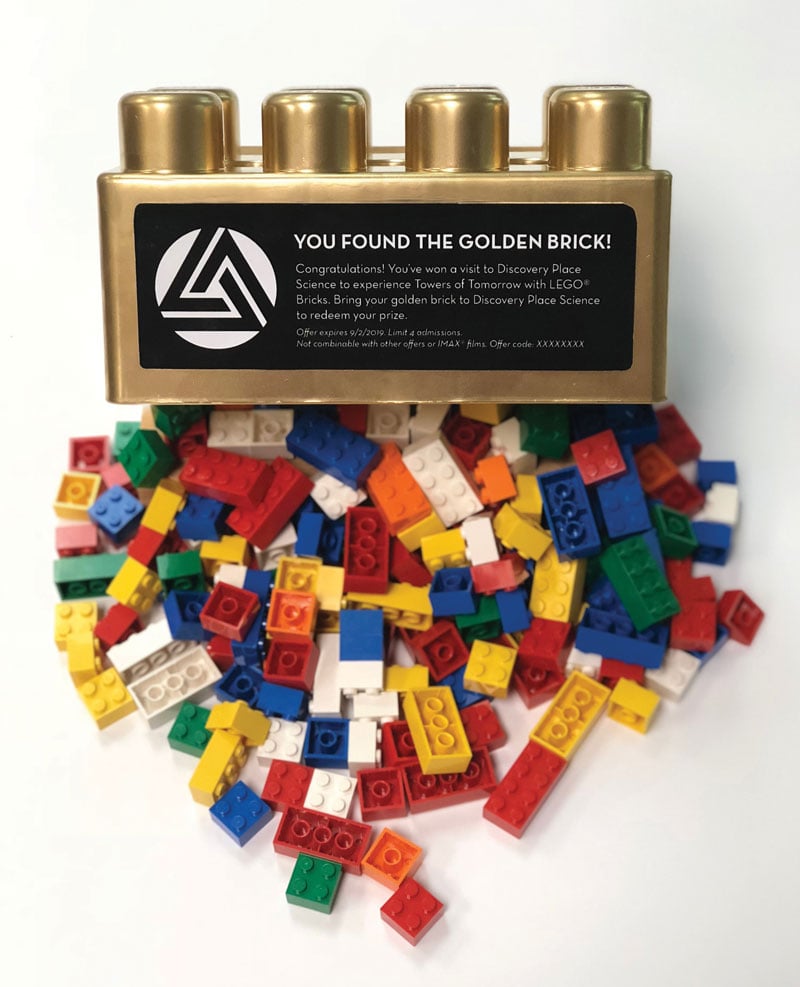 Discovery Place Science is looking for help this summer to find 10 extra-large golden Lego bricks scattered throughout the Charlotte region. The 10 golden Lego bricks are part of the Towers of Tomorrow Lego Bricks exhibit that officially opened at Discovery Place Science on June. 1. The golden Lego bricks need to be collected before the exhibit leaves in September.
On Fridays throughout the summer, one golden Lego will be hidden in a public, open space. Find the golden brick and return it to Discovery Place Science to receive four Discovery Place Science tickets and admission to the Towers of Tomorrow exhibit. Follow Discovery Place on Instagram (@DiscoveryPlace) to find clues to locate each lost golden Lego brick.
The Towers of Tomorrow with Lego Bricks, a traveling exhibition from Australia, includes 20 of the world's most astonishing skyscrapers built out of Lego bricks. Using 577,000 Lego bricks, the buildings are constructed with intricate architectural detail and accuracy by Ryan "The Brickman" McNaught, one of just 14 certified Lego professionals in the world. There also are 200,000 Lego bricks for visitors to create their own inspired buildings and more. Learn more about the Towers of Tomorrow exhibit at science.discoveryplace.org.