Get to Know: Sil Ganzo
She's the founder of ourBRIDGE for KIDS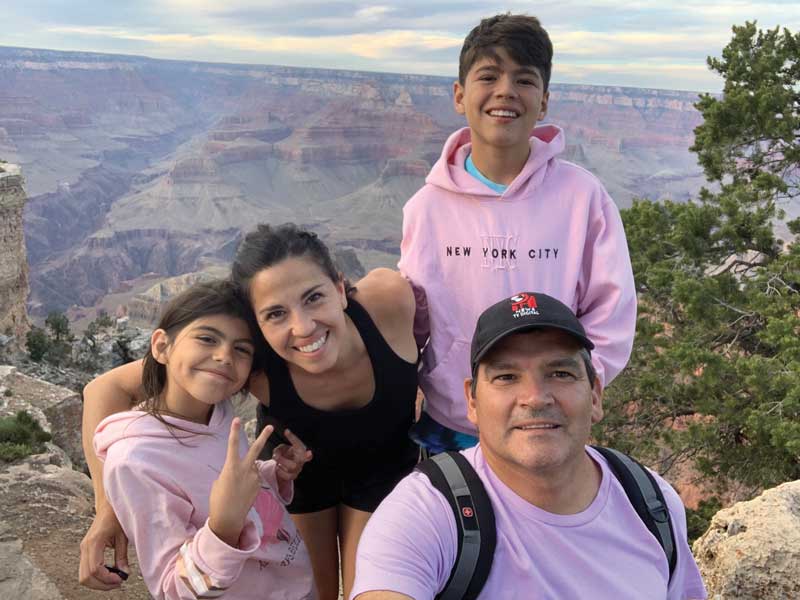 Sil Ganzo is the founder and executive directory of ourBRIDGE for KIDS, an organization dedicated to providing support to refugee and immigrant children adjusting to life in the United States. She is married to Claudio Bonus, and together they have two children, Ivan, 13, and Martina, 9.
Where in Charlotte do you live and where did you grow up? I was born and raised in Buenos Aires, Argentina. Moved from there to Mooresville, North Carolina in 2003 where I met my husband. We now live in the Steele Creek area of Charlotte.
Tell us about your job. What do you like most about it? What are the challenges? My job is to lead the growth of a grassroots organization called ourBRIDGE for KIDS, which I founded in 2014 to provide support to refugee and immigrant children as they acculturate to life anew in the United States. We have created a safe, welcoming space where we provide high-quality afterschool, summer programs to 150 students in kindergarten through 7th grade from 20 different countries. We also provide ESL classes to parents and many resources with the help of our communtiy partners.
The most stressful part of my job is fundraising. I am hopeful it will be easier once we hire a great development manager this year.
Another big part of my job is to provide opportunities for both, our American-born neighbors and our newcomer families, to get to know each either and learn about each other's cultures and challenges. I still feel like we, immigrants, are not always fairly portrayed in the general narrative, and I'd like to help change that through the advocacy and educational piece of my job. I think this is what I like doing the most, and it can be the most challenging piece as well.
What's your recipe for success to juggle family life and work life? It's been 10 years since I've started this work and I can't say I've found the perfect recipe. It was super challenging for my husband and I to work full time when the kids were younger because neither of us has parents here, so we didn't have the "let's go to grandma's!" option. At times, my kids have attended board meetings, and conference calls have taken place from the dentist's office. I think it helps that I am a night owl, so if I have to take a day off from the center to stay with my kids, is not a problem for me to stay up and catch up with work later that night.
Best advice ever received: My dearest mentor, Charlie Elberson, once told me: "There is always a better answer out there, it's just waiting for a better question." Every time I feel stuck, his words remind me to change my perspective. "What am I not seeing?" It helps every time.
Proudest parenting moment: Iván once stood up to a much older boy that was calling his best friend "weird." Iván yelled to the boy: "No one ever did anything cool by being normal!." He was 8. You go, kid! Be weird!
Lowest parenting moment: Martina loves acting and performing. A couple years back, when she first started taking classes, she was supposed to participate in a little presentation that she had been practicing for months. The night of the event I got so stressed out with a crisis at work that I forgot about it. I still feel guilty. Because of that, I decided to keep one day per week that is non-negotiable and dedicated to my family. No late meetings or events on Wednesdays for me.
What are three things you can't live without?
• Matē, the traditional Argentinian
infused drink.
• The ability to manage my own schedule.
• Traveling often.
Favorite Instagram account: I don't
use Instagram.
Last book read: "Just Mercy" by
Brian Stevenson
What inspires you? Seeing the resilience and determination to succeed in the eyes of the kids and the families I work with, despite everything they've been through. There is so much hope in this country. Knowing that we can do so much better for each other is what keeps me going.
Michele Huggins is the editor of this magazine.