Get to Know: Sarah Brigham, Co-owner of Sycamore Brewing Co.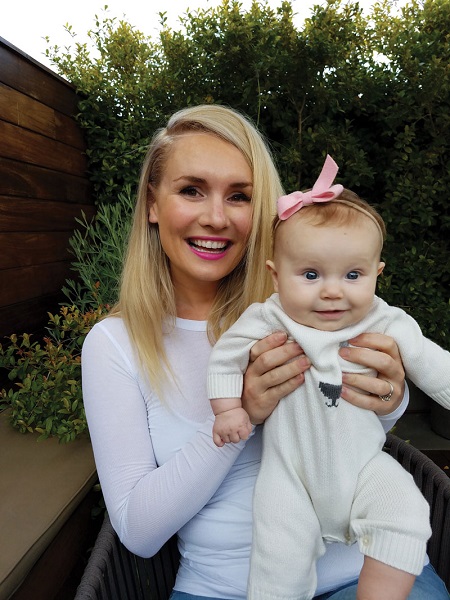 Sarah Brigham is co-owner of Sycamore Brewing Co. with her husband Justin Brigham. Together they have one daughter, Claire, who is 10 months old.
How long have you lived in Charlotte, and where did you grow up?
I'm originally from Bermuda, but I have been living in Charlotte for eight years. We recently moved from Sedgefield to Southpark.
---
Tell us about your job. What do you like most about it? What are the challenges?
My main focus is brand building. Right now I am working with our design team on our new packaging. The creative element of my job is by far my favorite.
---
What's the hardest part of juggling family life and work life?
Being a mom is the most rewarding, wonderful thing I have ever done, but the sleep deprivation is no joke. It feels like there just aren't enough hours in the day to be all things to all people and get enough sleep.
---
Best advice ever received?
More of a favorite quote than advice: "Action expresses priorities," Gandhi.
---
What is your favorite thing about raising a family in Charlotte?
Charlotte is a dynamic, yet family-friendly city with so much going on.
---
Proudest parenting moment?
When my baby girl smiled at me for the first time.
---
What are three things you can't live without?
1. My laptop.
2. Yoga pants.
3. Good quality sheets.
---
Favorite Instagram Account?
@sycamorebrewing
---
Last book read?
"The Unbearable Lightness of Being," by Milan Kundera
---
What inspires you?
The human spirit.