Get to Know: Matt Olin
He is the co-founder of Charlotte Is Creative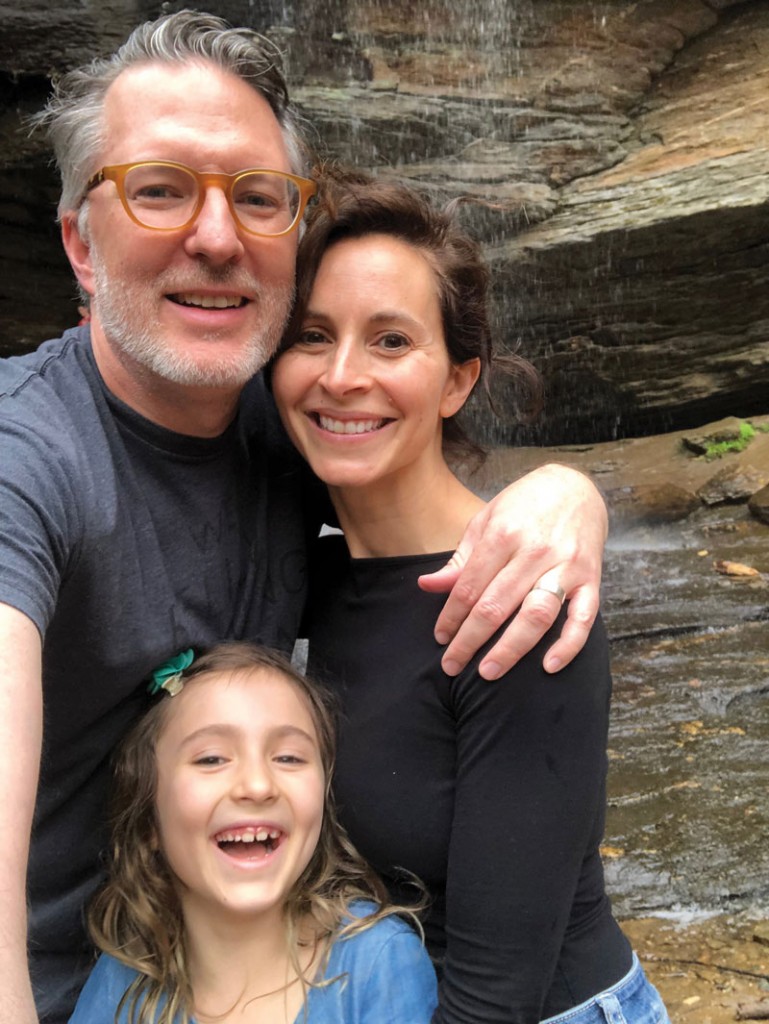 Matt Olin is the co-founder of Charlotte Is Creative. He is married to Sarah Olin and they have one daughter Mirabelle Olin, who is 7.
Where in Charlotte do you live? Where did you grow up? We are new homeowners near Frazier Park. I moved here with my family in the mid-1980s, so Charlotte was home for me during the majority of my upbringing.
Tell us about your job. What do you like and what are the challenges? Charlotte Is Creative develops programs and initiatives designed to break the Charlotte mold and re-make it with creativity into a city that draws people in and inspires them to invest their financial, social and creative capital. No two work days are the same for me — a reality that I love. One day I'm hosting CreativeMornings/Charlotte or emceeing another community event. The next day I'm working with co-founder Tim Miner, and our growing team of collaborators, to create compelling content for The Biscuit — the media channel for Charlotte Is Creative. The next day we're brainstorming with leaders in government, religion, education or the people driving our city's work around economic mobility. The challenges are learning when to say no (or not yet), when to stop and recharge, and (yes) when to work out.
What's the hardest part of juggling family and work life? If you're lucky enough to do work that feels like a calling, you soon find yourself balancing on a double-edged sword. On one side, I'm deeply grateful that my work and my life are one and the same. There is no line of delineation. The flipside of that is where it can get tricky: learning how to establish clear boundaries, get out of work mode, and give your family your undivided attention. I am still learning, and my wife is an incredible support to me.
Best advice ever received: It wasn't so much a piece of advice as it was an experience. When I enrolled in The Good Life Project in 2014, I was seeking clarity in my life. After years of developing and producing theater on Broadway, I was having trouble figuring out what I was being called to do next. Jonathan Fields, and the community he created in his program The Good Life Project, led me to the answers I was seeking. At its core, it involved shifting my focus from "What's a good business for me?" to "What's a good life for me?" That led me to my desire to build community and celebrate creativity, which led to establishing CreativeMornings/Charlotte and eventually led to the formation of Charlotte Is Creative.
Proudest parenting moment: For years, Mirabelle was scared to go underwater until a gifted swim teacher inspired her. From that point forward, we've barely been able to keep her above water. Mirabelle found the courage, and then experienced the magic of going beneath the surface, of feeling the fear and doing it anyway. I think we can all learn something from that, because that's where the really exciting stuff is waiting for us — just below the surface. I was so proud of her.
Lowest parenting moment: I've had a lot of guilt around cavities lately, and I still haven't taught Mirabelle how to ride a bike without training wheels, which feels a bit like a daddy fail.
What is your favorite thing about raising a family in Charlotte? We love that Charlotte is teeming with creativity. There's so much great programming here for kids, alongside creative energy of many other kinds. This is a vital element in a city being a source of vibrancy, inspiration and diversity, and we want our daughter to get a daily dose of all of it.
What are three things you can't live without? Coffee, community and the occasional exotic escape with my wife.
Favorite Instagram account: @saraholincoaching
Last book read: "From Diapers to Dating: A Parent's Guide to Raising Sexually Healthy Children" by Debra Haffner.
What inspires you? My wife's commitment to our family and her craft of coaching; my daughter's commitment to kindness, fairness and justice in her classroom; and the immense creativity that is alive and growing in Charlotte.