Get to Know: Kim Henderson of Novant Health
For this mom, no two days are the same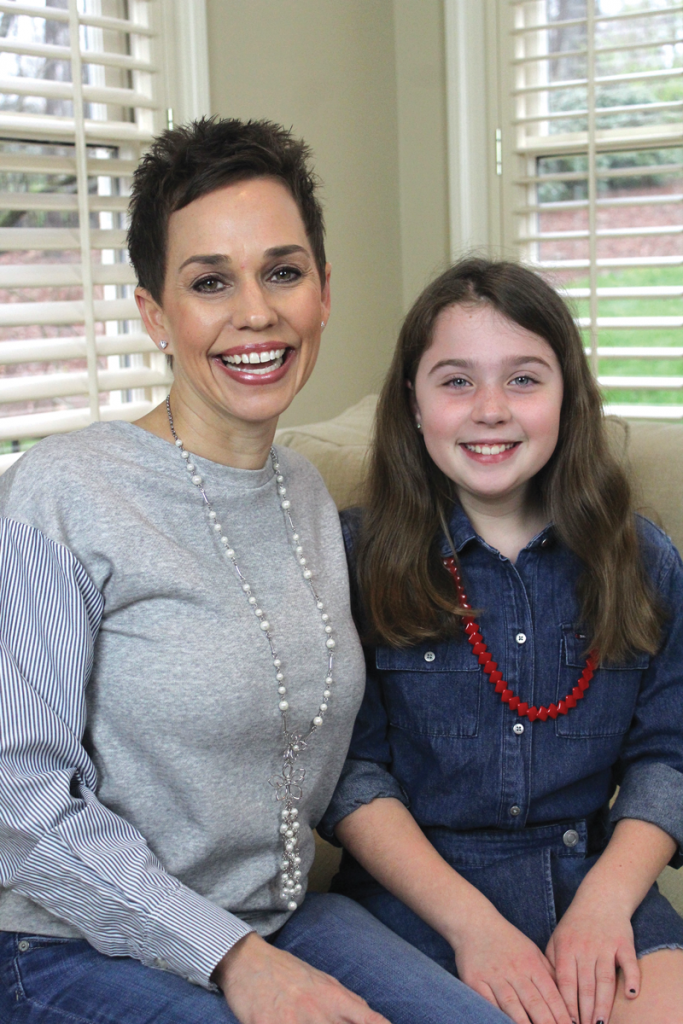 Kim Henderson is the chief of staff to the CEO at Novant Health. She is also mom to her 10-year-old daughter Evelyn Megan McLoughlin.
---
Where in Charlotte do you live? Where did you grow up? We live in Myers Park. I am from Livonia, Michigan. A job brought me to Charlotte 18 years ago.
Tell us about your job. What do you like and what are the challenges? I work in an industry that's open 365 days, 24 hours, seven days a week that is fast paced and demanding with a lot that needs to be accomplished. As the chief of staff to the CEO, I serve as extension of the CEO, which allows him to accomplish more and maximize the hours in a day. The best part of the job is that no two days are the same. I work with doctors, internal and external stakeholders, and community leaders. Most important, I believe in our mission to help people get remarkable health care that they deserve. I truly enjoy the role I play at Novant.
As for the biggest challenge, there is no regular schedule. Tomorrow I may start my day at 7 a.m., and the next three days I may be out until 10 p.m. at meetings. The role also requires a lot of weekend work. It's a nontraditional job that is very time consuming. It's a balancing act and there are only so many hours in the day.
What's the hardest part of juggling family and work life? I'm very fortunate that I work for a CEO that allows me flexibility to be good at both. He's a role model for putting family first. He recognizes that my daughter comes first, and on numerous occasions he has allowed me to be with my daughter for special occasions.
Best advice ever received: The best advice I ever received is that time is a currency that you can't earn more of, so spend it wisely at work and at home. You can't get it back so be smart about how you use it.
Proudest parenting moment: There are so many, it's hard to pick one, but I can tell you that when I see my child do some random act of kindness that's not provoked — when you just see your child do something out of pure goodness — it makes me really proud.
Lowest parenting moment: When I have to miss something because I'm a working mom. Someone once said to me, you can have it all but just not all in the same day. I remind myself of that when I have to miss something.
What is your favorite thing about raising a family in Charlotte? All the culture Charlotte offers. The exposure to sporting events, art, and theater events is great. We go to Hornets and Checkers games, plays at Blumenthal [Performing Arts Center] and the Children's Theatre of Charlotte. We love to go to it all.
What are three things you can't live without?
1. Peanut M&Ms
2. Facebook
3. Lots of adventure and things that you create memories around.
Favorite Instagram account: @jennifer.garner. She posts real stuff about her kids and life, stuff that we all deal with everyday raising kids when they go through different phases.
Last book read: "How to Catch a Unicorn," by Adam Wallace. It's a New York Times bestseller.
What inspires you? A good challenge. It's one reason I love coming to work everyday. A challenge is what motivates me. That's why adventure personally motivates me.
Michele Huggins is editor of Charlotte Parent.