Get to Know: Jen Schwartz of Motherhood Understood
She talks about her organization, the best advice she's received, and much more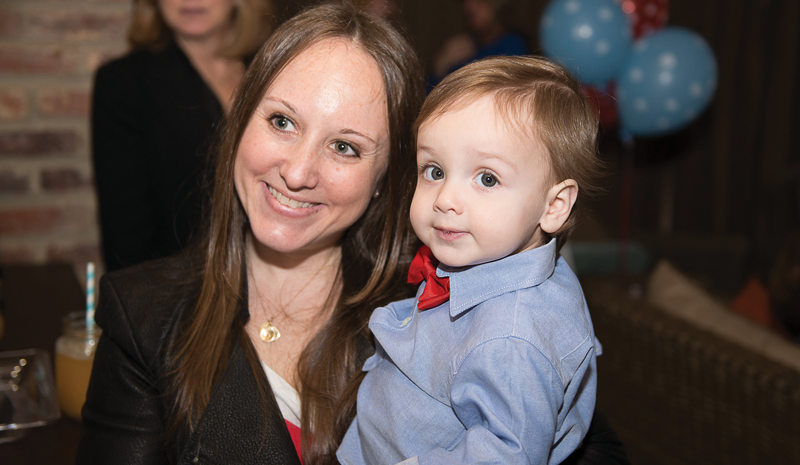 Jen Schwartz is the founder of the organization Motherhood Understood, an online platform and community for moms affected by maternal mental health issues. She and her husband Jason Schwartz have one child, Mason Schwartz, age 6.
Where in Charlotte do you live and where did you grow up? I grew up in New City, New York, a suburb about 40 minutes north of Manhattan. After spending my college years in Boston, I moved to New York City, and then four years later moved to Charlotte in 2007.
Tell us about your job. What do you like most about it and what are the challenges? I'm the founder of Motherhood Understood that I created out of surviving postpartum depression and anxiety, and not wanting any other woman to suffer in silence, alone and ashamed like I did after the birth of my son. I love that I can help moms connect and collaborate with many different women. Some of my favorite friendships have grown out of connections made with women on social media as a result of this work. It's extremely rewarding when I get messages from women who tell me that our stories and content has given them the courage to ask for help.
My biggest challenge is that I'm a one-woman shop, which makes it really hard to juggle the day-to-day aspects of the business while also trying to grow and expand.
What's the hardest part of juggling family life and work life? Building and running a platform and community that is mostly online, my work day is never really over. It can be hard to shift out of work mode, and into mommy and wife mode. A friend once told me that there is no balance. It's just what wins the day. I think she might be on to something. I also spend tons of hours in front of a screen, computer or phone, and that can get in the way of being as present as I would like to be with my family.
What is your favorite thing about raising a family in Charlotte? Charlotte is a bit slower pace and more laid back than New York. There's less pressure and emphasis on who you are and what you do, which is refreshing. I also love that we are within driving distance from places like Asheville and Charleston, and if everything goes according to plan, we can fly to New York City, door-to-door, in about three-and-a-half hours. Also, the abundance of pimento cheese and low cost of living doesn't hurt either.
Best advice ever received: "You don't ask, you don't get. And the worst they can say is no." I try to live by it in my personal and professional life. Another piece of advice that has been a game-changer came from another mom with whom I collaborate: "Put your blinders up and focus on your path. There is only one you. No one can say it or do it like you because you're the only one with your voice."
Proudest parenting moment: Watching Mason grow into a curious, creative, social and confident little boy. He wants to help everyone. Last year while on vacation, he informed the man valeting cars that he was his new helper. He opened car doors for people arriving, and walked those finished with their meals to their cars. He has now done this at various places in Charlotte and has also gotten himself tours of most restaurant kitchens in Charlotte in this same manner, including Yafo, Upstream and The Palm.
Lowest parenting moment: Last year, I let Mason watch Michael Jackson's "Thriller" video because one of his buddies from school was obsessed. I forgot about the intro with the werewolf. He ran behind the couch shrieking, "I hate Michael Jackson! Turn it off." He went from being a champion sleeper to waking up every two hours. It took 10 months to retrain him to sleep through the night in his own bed.
What are three things you can't live without? Girlfriends, family and travel.
Favorite Instagram account: It's a tie between four: @selfcareisforeveryone, @garyjanetti, @thetinychefshow and @ashleylongshoreart
Last book read: "Where the Crawdads Sing" by Delia Owens
What inspires you? Women empowering and supporting other women. Also, anything written by Brené Brown and Glennon Melton Doyle.
Michele Huggins is editor of Charlotte Parent magazine.