Friends and Family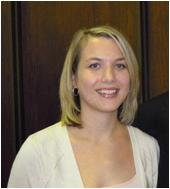 What a great time of year to celebrate friends, family, and loved ones. Consider writing a letter, sending a card, or drawing a picture to share with someone special to you. Or, share one of the following stories with a person you love.
Perfect for toddlers and preschoolers, Love is Real by Janet Lawler features animal families who go through a day showing the many different ways love can be expressed among families and friends. From tying shoes to climbing trees, the actions in this story are certainly relatable to everyday life. Since this story starts in the morning and ends at night, it would make a neat one to share at bedtime.
Abuelo by Arthur Dorros is a great picture book for children in elementary school. It tells the story of the special relationship between grandfather and grandson, and it has Spanish words and phrases throughout. This story explores the bond among families, even when there is physical distance between them.
If you're looking for a quick and fun read, try The Secret Life of Squirrels by Nancy Rose. This quirky picture book features photographs of a real squirrel in real-life scenarios (reading, cooking, cleaning), and it includes a visit from his favorite cousin! This one is entertaining to share with all ages because the photographs have lots of detail to explore.
Dory Fantasmagory by Abby Hanlon is a chapter book for younger elementary school readers. Dory (better known as Rascal to her family) is a six year old with lots of questions and a huge imagination. There are pencil illustrations throughout the book that bring Dory's imagination to life and an adventure that brings her closer to her older brother and sister in the end.
Celebrate your friends and family! Check out these books and many more at any branch of the Charlotte Mecklenburg Library.