Fit Family Challenge Success Stories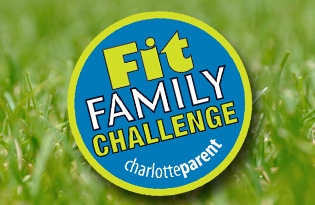 Meet the Fit Family Challenge winners!
These are just a few of our winners. There are hundreds more success stories in our community from Charlotte to Matthews to Mountain Island! These local families got in on the Challenge and started improving their nutrition and exercise habits while logging their daily activities online to earn points towards one of the many prizes we gave away. You could be a winner, too!
In spring of 2013, we're embarking on a new Challenge. We've got lots of healthy ideas for your family and great prizes. Stay tuned at CharlotteParent.com/FitFamilyChallenge to find out more.
The Kirk family, Charlotte
Grand Prize Winners


"I really enjoyed how, with the reminder emails and ease of using the site, we were held accountable. It was fun for us to see our hours add up!" says Stacey Kirk.
The McMasters family
Winner of the backyard swingset 

Congratulations to The Valle-Davis Family, Valerie, John, Joi and Jada; and The Fluharty Family, Kelley and Christopher. Thank you for being our 2012 Challenge families! We're so proud of your accomplishments.

In the Fit Family Challenge, everyone is a winner!