Finding Balance with a Typically Developing Sibling
The road is not always easy but, special-needs siblings learn from their typically developing siblings everyday.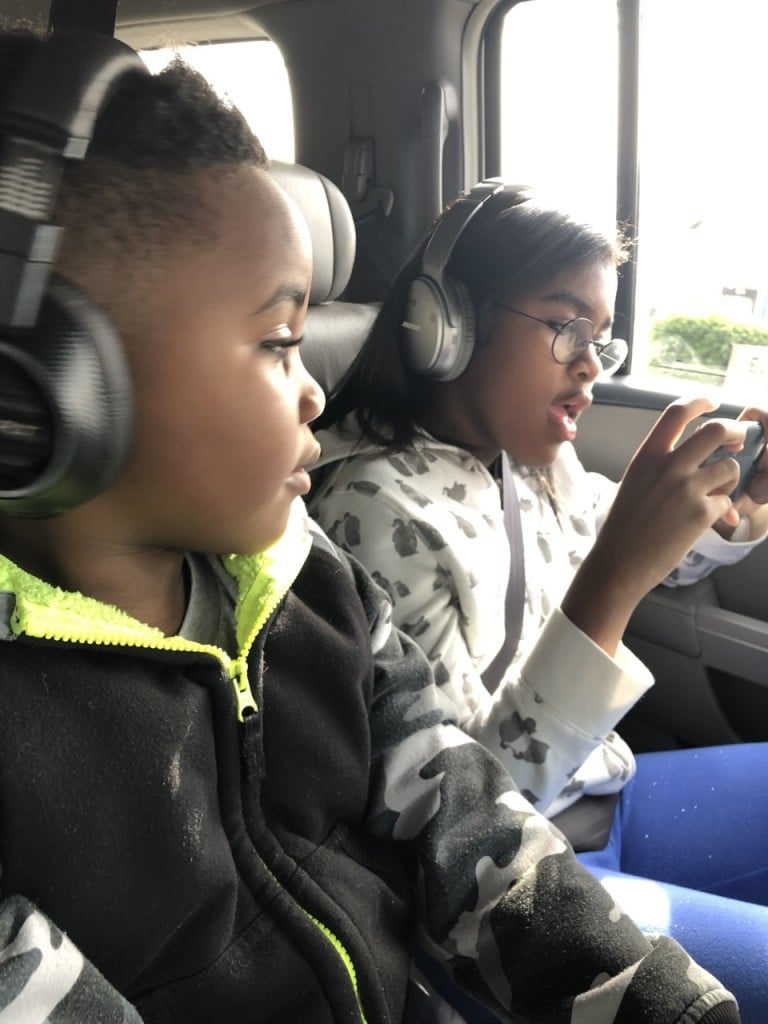 I wrote an article last November about why and how to prepare yourself for a family vacation as a special-needs family. It's a special-needs family because everyone in the family is impacted when even one child has special needs, especially the typically developing sibling. For the love of typically developing siblings, it is critical to step out on faith to take vacations and other normal outings around town as a special-needs family. It's one way to bring balance and a sense of normalcy to a life that can be isolating and unpredictable.
Our son J is 7, autistic, nonverbal and in the middle of potty training. Our daughter E is 10, in the talent development program at school, extremely verbal and social. They couldn't be more different.
Flashback seven years ago. When we told E we were having a baby boy, she was so excited that she would finally have someone to play with, and she did for a while. But at 18 months, just when he should have been getting his voice, he abruptly retreated into his own world and she lost her playmate. She was devastated.
At 5 years old, not knowing how to react, she drifted in and out — sometimes daring to interact with J and other times brooding. At that young age, we couldn't expect her to understand why he shrank away or even pushed hard when she tried to give him a hug, or why he put his hands over his ears or cried when she talked or sang to him.
When she had friends over, J at a minimum would scream loudly for most of the visit, but often he would tear through the room with her friends destroying everything in his path or run around in some state of undress, not to mention, our inability to full engage with her play date as we attended to his needs and tried to keep him at bay. On top of that, she was continually asked to accommodate for his needs.
For many years a family trip to the movies was out of the question. Even though E has an adventurous palate, when we go out to eat as a family, we tend to go to the same restaurants — restaurants that have J's favorite foods (bacon, fries and apples or grapes) — and there is always a chance we may end up quickly leaving, or spending much of the time in the bathroom or parking lot while he melts down and screams inconsolably.
But E is a trooper — or at least we'd like to believe it. She loves her brother and wishes he were more loving towards her. She hopes he can overcome his challenges. His challenges have also made her more empathetic to other kids in her class and community with special needs. She goes out of her way to befriend and look out for them. In that way we are lucky and forever changed. Our capacity for unconditional love, advocacy, problem-solving, patience and handling awkward public situations has expanded beyond what we could have ever imagined. We have J to thank for that.
E admits, however, that she is lonely, and much to my chagrin, has somewhat embraced it though she naturally is very outgoing. This loneliness is due to all of the time and attention we have to dedicate to keeping her brother safe, traveling to and from therapies and planning for the next step in his treatment. After a day of that, plus two full time jobs, we are exhausted with little reserve left for play and connection with her or ourselves.
For as much joy both children bring to our lives, our household doesn't have as much lightness it had before J was born, and it impacts E. She is always asking us what is wrong. We try to put on a brave face, but she knows we are worn out. She's a sweet, perceptive child — as is her brother. These are the realities of our life. My husband and I, however, are committed to minimizing impacts when we can. Here are our strategies:
Movie nights. Every week one of us has a movie night with E. It is just one of us and her. She gets to sleep in our bed or in the bonus room sleepover style with all the treats she can eat. Now that she is getting older, my husband takes her out to the movies. The movie is her choice and she gets to stay up late on a school night. She really looks forward to the one-on-one time and so do we.
We have movie night during the week because its easier to stick to versus the weekend when other events might overshadow the specialness of movie night. It allows us the weekend to have date night or play dates, and out-of-town trips. We've been doing movie night for about three years now and still going strong.
Family vacations and outings. We refuse to let our challenges keep us from "normal" family activities. Activities may be modified or shortened, but we go to the movies (with headphones), Disney (with headphones, special passes, snacks and planning), the beach, jump parks, pumpkin patches, Disney on Ice, etc.
Whatever the occasion, we ask "How can we make this work?" If we can't make it work as a family we split up. For example, when we went to Disney, I took E to Universal so she could visit Harry Potter's Wizarding World for one day. My husband takes her to the movies or errands to Home Depot or the Apple store. But those individual outings are exceptions. We try to do as much as we can as a family. J likes to — and needs to — get out too.
Extracurricular activities. Whatever E's interests are, we support them. It stretches us to the max, but it's worth it. That includes special camps, community plays, after-school clubs and piano lessons.
Therapy and support groups. We are always on the look out for sibling support groups. They are out there. Achieve Therapy is one such place. Don't be shy about taking your typical child to see a therapist. Your child can share much more with a stranger (professional) than they will with you. You won't always know what is discussed, but as long as it relieves some anxiety in your child, and gives them a safe outlet to vent, that is all that matters. The therapist will let you know if there is an issue you need to address.
Your typical child will try to put on a brave face, but we know as parents how trying life with a child with special needs can be. Typical children absorb our stress and the physical/real impact on the environment (constant screaming, crying, destruction, etc.). Siblings of a child with special needs may exhibit symptoms similar to PTSD. Get them a good set of headphones and a way to disconnect, but not too long or too often. Show them how strong they are and how much stronger you are together as a family. And remember your special needs child is always watching and learning from his or her sibling, so you want to support that natural development as well. You got this.
Shundrikka Owens is a mother to two beautiful children, a 10-year-old typically developing girl and 7-year-old nonverbal son with autism. She is married and works full-time in uptown Charlotte.
---
For support and to make more connections within the Charlotte area, consider joining this private Facebook group Special Friends Connection – Charlotte Area. If you have a topic you would like to contribute to this blog please send an email to specialfriendscltblog@gmail.com.