February 2020: Our Picks for Fun Family Outings
Dinosaur World Live, Valentine Dance, and more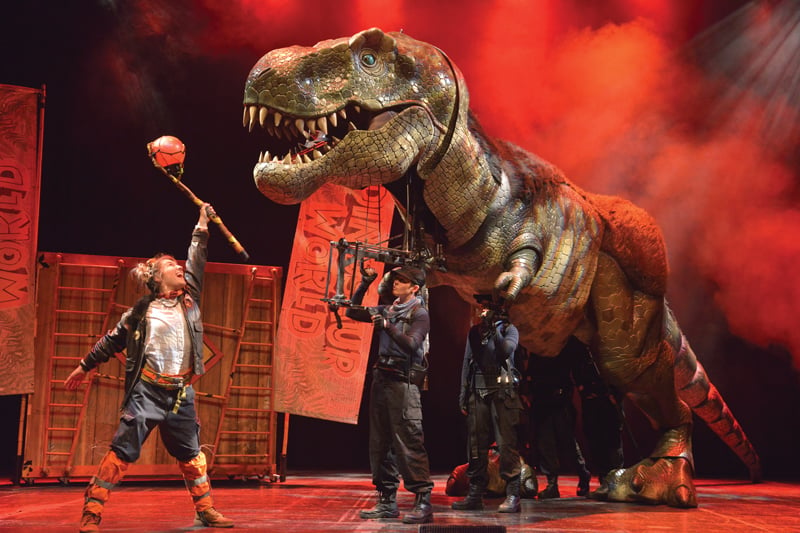 Dinosaur World Live (Feb. 12)
Grab your compass and explore a prehistoric world of dinosaurs. Meet a Tyrannosaurus Rex, Triceratops, Giraffatitan, Microraptor, and Segnosaurus. Knight Theater, 430 S. Tryon St. Ages 3 and older. 7pm. $25+.
---
Teddy Bear Breakfast (Feb. 22)
Choose a stuffed animal and listen to an interactive reading of "Where is Bear?" The event includes breakfast, a DJ spinning Kids Bop jams, an energetic dance performance, a stuffed pet parade, silent auction, and raffle. Holy Trinity Greek Orthodox Catherdral, 600 East Blvd. 9am. $12-$25.
---
Valentine Dance (Feb. 8)
Come for dinner, dancing, desserts, and crafts. A photographer will be on site to capture the memories, and guests take home a special gift. Crews Recreation Center, 1201 Crews Rd., Matthews. 4-7pm. $15.
---
Wild Wonder Saturdays: Marvelous Migration (Feb. 15)
The Carolina Raptor Center presents ticketed live bird shows at noon and 1pm. The family film, "Flight Path: The World of Migratory Birds" is shown at noon and 1pm. Come early in the morning for the Great Bird Count; find more information on the morning event in daily calendar or the Charlotte Parent website. The Museum of York County, 4621 Mt. Gallant Rd., Rock Hill. Noon-2pm. $5-$8, children 3 and younger free, included with admission.