Explore Artificial Intelligence at Discovery Place Science
Interact with one of the most significant technologies in the world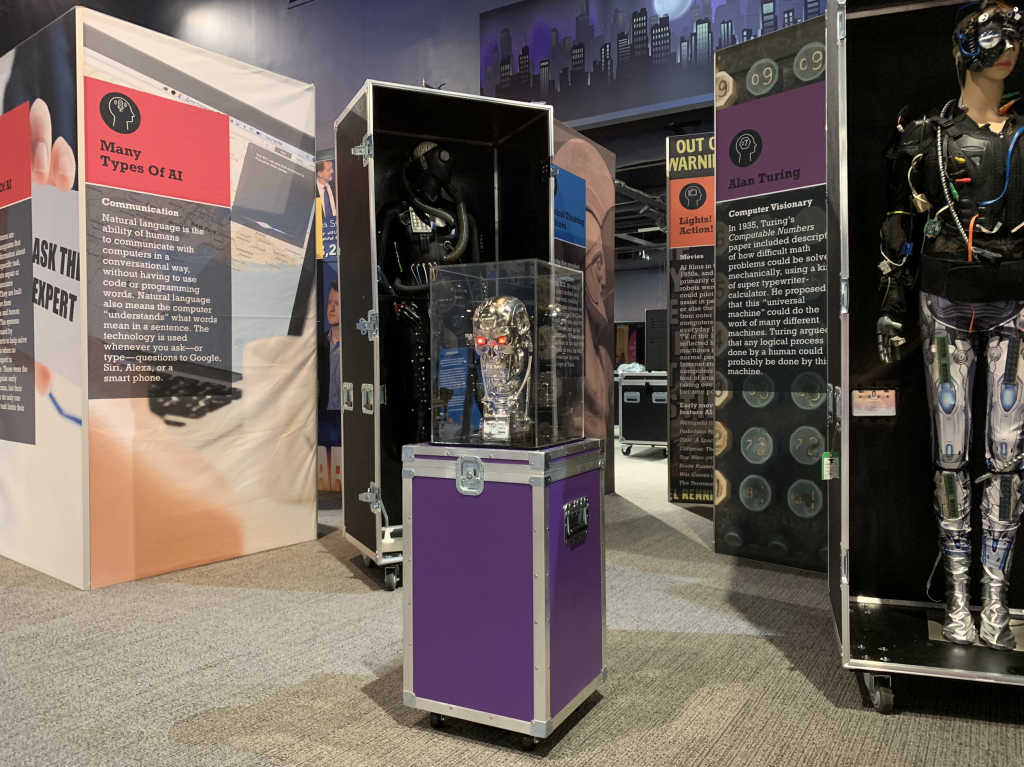 Every time you pick up a smart device, stream your favorite show, head to work or school virtually or have dinner delivered to your door – you are enlisting the power of artificial intelligence – AI for short. AI is everywhere and if it hasn't touched a part of your life yet – it will. Learn more about this fascinating, and often misunderstood technology, at the "Artificial Intelligence: Your Mind & the Machine" exhibit at Discovery Place in Uptown Charlotte starting January 16.
Dive in and see how the machine brain and human brain "think" in very similar yet different ways. Take a tour and watch a robot translate stories into various languages, let an intelligent piano player make you sound like a superstar, have your portrait created by an AI painter and see how well a machine can recognize your emotions based on facial expressions.
"Artificial intelligence is the single most important technology being developed today, by far. Every large company and every government in the world is developing AI. It is part of every conversation about the future of education, jobs and consumer products," says HP Newquist, executive director of The Relayer Group, who produced the exhibition.
The exhibition is free with admission to Discovery Place Science located at 301 N. Tryon Street. Advance registration is required and staff and guests are to follow all health and safety precautions related to COVID-19. Parking is available in the museum's parking deck – the Carol Grotnes Belk Complex – at the corner of Sixth and Church streets.
The exhibit runs January 16 through August 22.