Empowering Girls for the Prom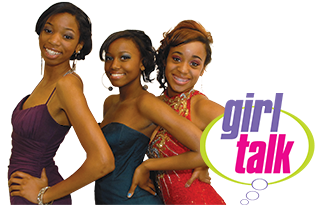 For high school girls, finding the perfect dress and getting dressed up for the prom is exciting stuff, but it's also pricey. Girl Talk Foundation, Charlotte Mecklenburg Library and Off Broadway Shoes are teaming up to present the 11th annual Prom Project complete with a "girls day in" to help girls get prepped for the prom, free of charge.

The event takes place at ImaginOn April 6. Throughout March, Girl Talk volunteers are setting up Prom Project Road Shows in Charlotte-area high school cafeterias, where girls can register for the event.
At the event, Each attendee shops for a dress, accessories, and gets to see the hottest in shoe fashions by Off Broadway Shoes, all free of charge. Before selecting a dress, participants are required to complete the etiquette course to encourage appropriate behavior on prom night, as well as beauty, fashion and prom safety tips.
"Going to the prom is such a special part of a young girl's high school experience, but the costs of dresses, shoes, tickets and dinner really add up," says Janine Davis, founder and executive director of Girl Talk Foundation Inc. "We want to help every girl feel beautiful and well-prepared for her big day. Prom Project allows Girl Talk to continue our mission to empower every girl to be confident, smart, proud and powerful."
If you have a gently used or new bridesmaid, cocktail or prom dress hanging in a closet, or some dazzling accessories and strappy sandals, consider donating to Prom Project. Items are being collected at six venues, including South Regional Library, North Regional Library, Morrison Regional Library, ImaginOn, WPEG-FM and Saks Off 5th at Concord Mills Mall through April 5.
If you think your daughter or someone you know is interested in participating, register online at girltalkfoundationinc.com or call ImaginOn, 704-416-4660.