Editor's Note (September 2019): Timing Motherhood
From our new issue of Charlotte Parent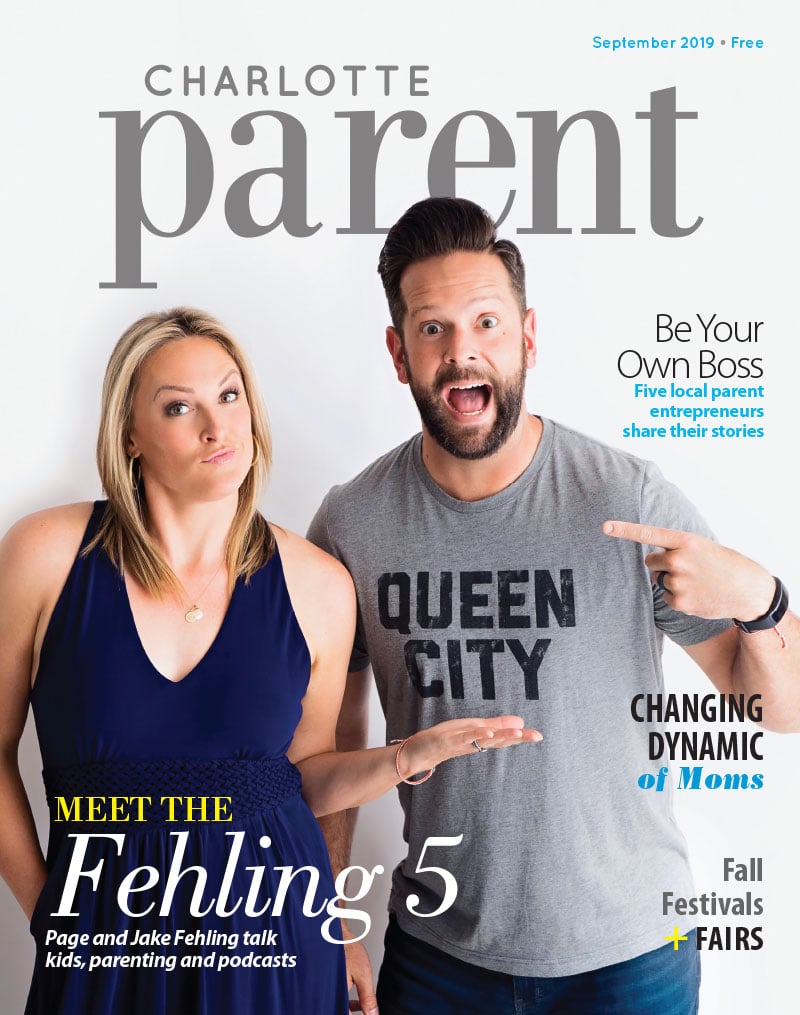 Surprise, maybe even shock, was the reaction from most people when I announced that I was pregnant with my second child, Jasper. I joke that my husband and I took the slow boat to marriage (dating six years) and then the fast train to parenthood (pregnant within three months of getting married). Before we had our first son, Henry, many hints were dropped from well-meaning family about starting a family — you know, things like "so do you think you might like to have a family." It stung, but everybody does it their way. My husband and I didn't meet until we were in our late 20s. We enjoyed dating and being single, and I have no regrets for having children "later" in life. It was the right time for us.
Motherhood, and when women choose it, has changed in the past 25 years. A few recent findings from the Pew Research Center:
The median age at which women become mothers in the U.S. is 26, up from 23 in 1994. In 1994, more than half (53%) of women in their early 40s had become mothers by age 24; by 2014, this share had fallen to 39%.
Seven-in-10 moms with kids younger than 18 were in the labor force in 2015, up from 47% in 1975. In fact, mothers are the primary breadwinners in four-in-10 U.S. families. In 46% of households with a mother and father, both parents are employed full time, up from 31% in 1970.
Most Americans say women face a lot of pressure to be involved mothers. Roughly eight-in-10 adults (77%) say women face a lot of pressure to be an involved parent; a smaller share (56%) says the same about men.
The takeaway: Women are still becoming moms, but more moms are working and choosing to start a family later in life. Moreover, being a mom is a job, and we all need mom friends who get it. In the feature "The Changing Ages of Moms … and Mom Friends," writer Tiffany Wolff discusses how the mom dynamic breaks age barriers "because we all wipe the bottoms of babies and the tears of children." This month's cover story showcases power couple and parents Page and Jake Fehling. They share their best tips for keeping sane in the midst of the work-life juggle. And if you have the entrepreneurial spirit, read about five local parents who took the plunge to start their own businesses. Fall festival season also kicks off this month. Get the scoop on what's happening here, and find many more fall-fun ideas on our site.