Editor's Note (October 2019): Costume Considerations
From our latest issue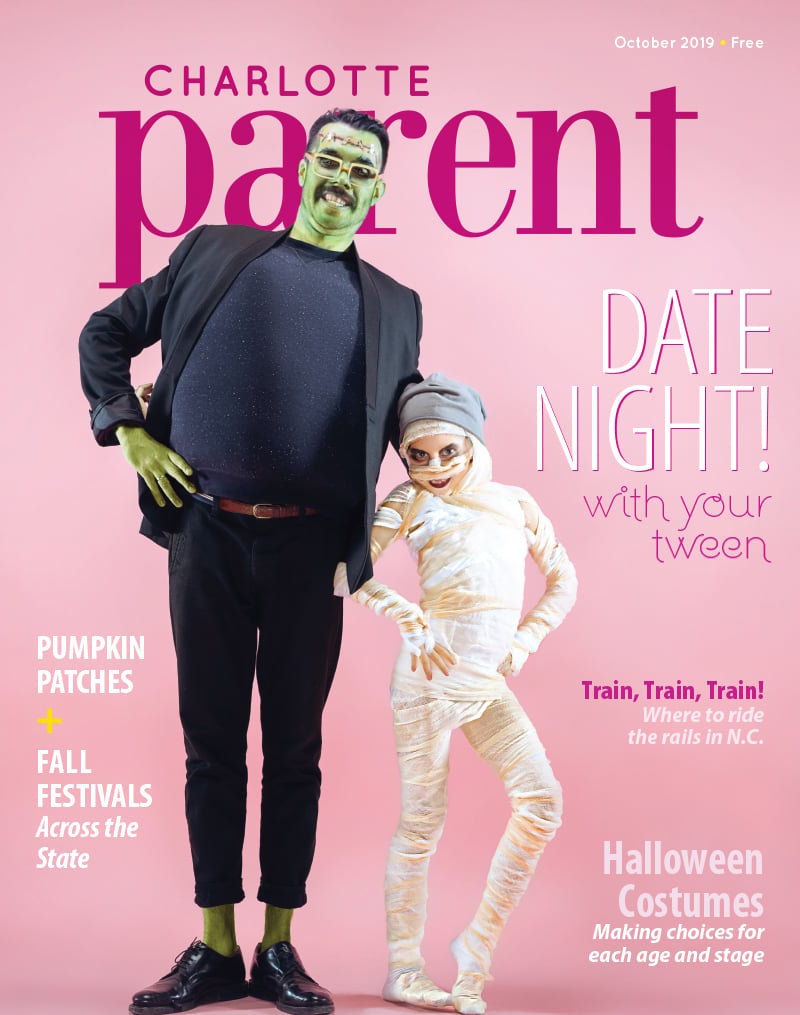 Halloween! It's a favorite holiday for kids, and a lot of adults too. It's the one day of the year that you are expected to dress up and can pretend to be anything you want for a day, from superheroes to princesses, witches and Storm Troopers. Costume ideas are as broad as your child's imagination, but getting a costume together takes some doing.
Last year my oldest son went as Calvin from the "Calvin and Hobbes" comic strip. He had a newfound love for the mischievous boy and his stuffed tiger. Getting Calvin's outfit together wasn't so hard, but the costume wouldn't be complete without Hobbes. The search was on. Turns out "Calvin and Hobbes" creator Bill Watterson never sold the rights to have his well-documented characters monetized through merchandise. I applaud that choice, however, it made the search for a Hobbes stuffed tiger tough. I'm not the only one who has gone on a search for a stuffed Hobbes because Pinterest is chock-full of patterns and sewing instructions to make your own. However, when your sewing skills are limited to attaching a button, those patterns are of little use. In the end, we found a stuffed animal online that closely resembled Hobbes. Costume was complete just in the nick of time.
October is a busy month of transition from late summer to full-on fall, and Halloween creeps up fast. I feel like we always are cobbling together costumes at the last minute, yet I make the same mistake each year and wait to piece the elements together. It's the parent juggle. Whether you choose to dress your little one as Forky from "Toy Story 4," your preschooler wants to be a unicorn, or your big kid is pondering everything from a grim reaper to a superstar singer, get shopping now. Maybe your whole crew wants to go as the characters from "Toy Story" or maybe you're more of a "Game of Thrones" group, but whatever you choose, hit the thrift store for garb, big-box stores for superhero sets and costume stores for accessories sooner than later.
This is our fall fun issue. Our feature Picking Age-Appropriate Halloween Costumes gives some expert advice on costume choices for all ages and stages, and how to help keep Halloween scares in check. October is festival season, and we have included a roundup of festivals across North Carolina that we think warrant a daytrip or weekend getaway, followed by our roundup of pumpkin patches and corn mazes. There's a lot to love about Charlotte this month. Go enjoy!