Editor's Note (May 2019): Playing Birthday Party Planner
From our latest issue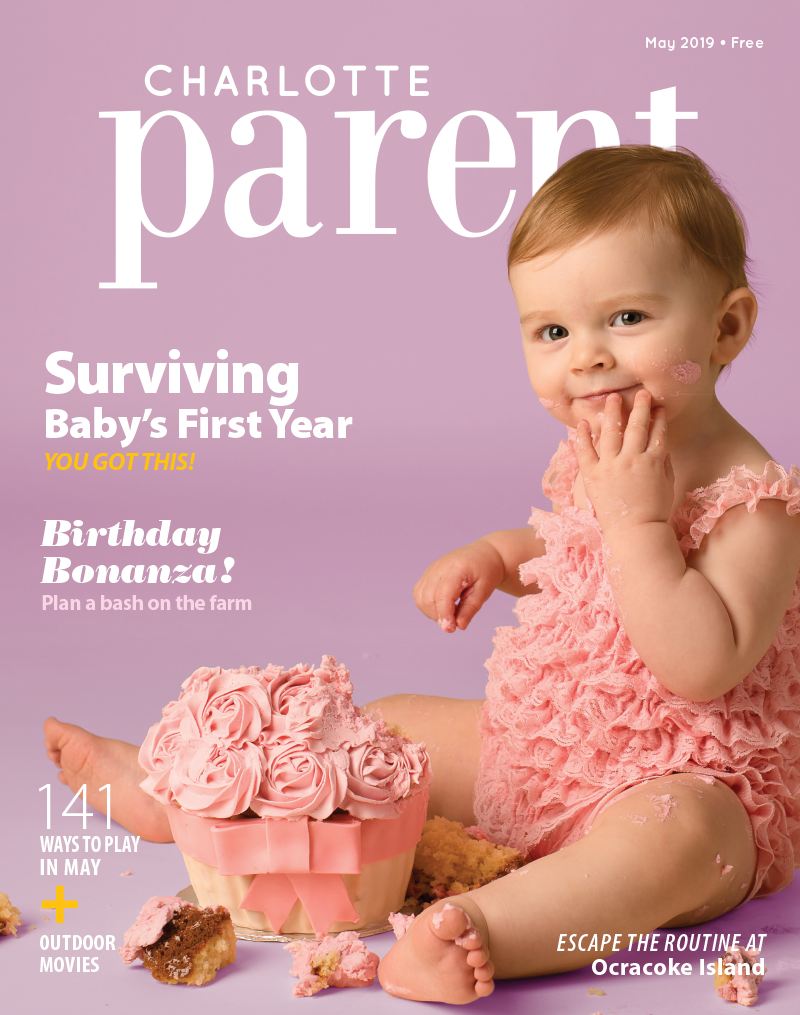 WHEN I SENT OUT the Evite, I didn't really expect everyone to respond yes. I stand by my more-the-merrier philosophy, but as the RSVPs for yes kept coming for my youngest son's birthday party at our house, I felt panic creep in. In addition to family, friends and a few neighbors, we invited his entire day care class. That's 14 3-year-olds. My husband stayed cool and calm while I quietly prayed for sunshine and pondered how to run chaos control.
We went with a superhero theme. I ordered superhero capes for all the kids to wear and take home as their parting gifts. Thanks to my husband, there is an awesome treehouse in the backyard that few children can resist, and we have a play set with swings and a slide. Still it didn't seem like enough. I queried our neighborhood Facebook group and was thrilled to find a momma who had a small bounce house that I could borrow on party day. The panic subsided.
On party day, the sun shined. The superhero capes, treehouse and bounce house were ample entertainment, and cake and snacks were enjoyed by all. It was a great afternoon and an opportunity for me to chat with the parents of the kids my son spends time with (lots of time) each week. There was clean-up before and after of course, but seeing the kids have a great time made it worth the effort.
Birthday parties aren't the simple soirees that they once were. If you're not into hosting at your house, Charlotte has a plethora of party venues from which to choose, including farms. If you have an animal or nature lover in your brood, a party on the farm is something to consider, especially since there are so many farms on the outskirts of town. Read the feature here for more on that. We also offer ideas for creating a tradition with a charitable birthday bash in the feature "Parties That Give Back."
May 12 is Mother's Day. Cheers to all the mommas out there working hard to nurture the little humans that we love so much. Take some time for you this month.