DIY for the Holidays With YouTube Kids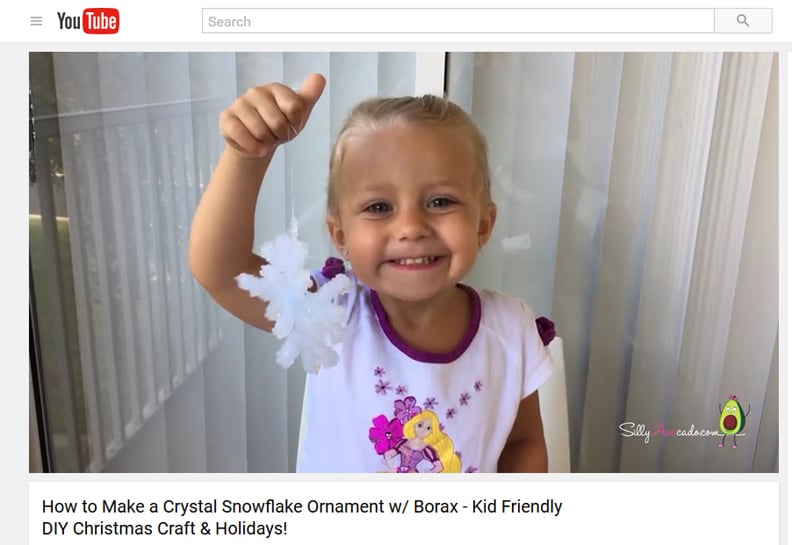 It's time for families to roll their sleeves up for a little bit of festive DIY. To help celebrate the holidays, the YouTube Kids app has launched 12 Days of DIY featuring fun, kid-friendly holiday projects to help all families get into the spirit of the season. From ideas for festive cupcakes and gingerbread houses, to ornaments, there's something for everyone.
The YouTube Kids app makes it easier for children to find videos on topics they want to explore and is available for free on Google Play and the App store. The app also recently rolled out a new feature that continues to put parents in the driver's seat so that they can decide what content is right for their family. More information the latest parental controls may be found here.
Once you've downloaded the app, check out these ideas for kid-friendly holiday fun:
DIY Pasta Ornaments | PBS Parents | Crafts for Kids — Turn Penne Pasta into cool DIY Pasta Ornaments this year with this fun and festive holiday craft!
DIY Reindeer & Snowman Cupcakes — Edible Craft | A Cool School Craft with Crafty Carol & Ms. Booksy — One of Crafty Carol's favorite things to do it eat. Naturally, she called her best friend Ms. Booksy to craft edible reindeer and snowman cupcakes.
Holiday Gift Hacks | Life Hacks for Kids — From emoji ornaments and multicolor ping pong lights to a delicious spoon full of hot chocolate, Sunny's got all the tricks to keep the gifts giving all year.
JENerationDIY's Winter Room Decor | I ♥ DIY — JENerationDIY shows you how to get your room ready for Winter.
4 Ideas for Elf on the Shelf — That Elf is everywhere! Here are four ideas to keep your elf busy this holiday season.
LEGO® Creator – How to Build a Beautiful Snowflake – DIY Holiday Building Tips — Watch how to build this beautiful LEGO Snowflake! Make your own collection of colorful snowflakes!
Winter Crafts! How to Make a Gingerbread House – Arts & Crafts (Cool School) — Christmas craft time! Check out Crafty Carol's miniature gingerbread house tutorial for Arts and Crafts at Cool School!
LEGO® Creator – How to Build Hanging Tree Ornament – DIY Holiday Building Tips — Watch how to make your own LEGO hanging tree ornament!
How to Make a Crystal Snowflake Ornament w/ Borax – Kid Friendly Easy DIY Craft for the Holidays! — Decorate your Christmas tree or your house for the holidays with a crystal snowflake ornament!
Ho Ho Ho Hacks! | LIFE HACKS FOR KIDS — Sunny will show you how to make homemade snow and other festive holiday hacks.
Pocoyo Arts & Crafts: Decorate the Christmas Tree! [EP 6] — Make your very own Pocoyo Christmas tree decorations.
How to Make a 3D Christmas Wreath — This is a fun construction paper activity. Follow along with us and learn how to make a 3D Christmas wreath.