Dinner at Your Door Step: Mobile Food Delivery
Mobile food providers deliver healthy meals to Charlotte families.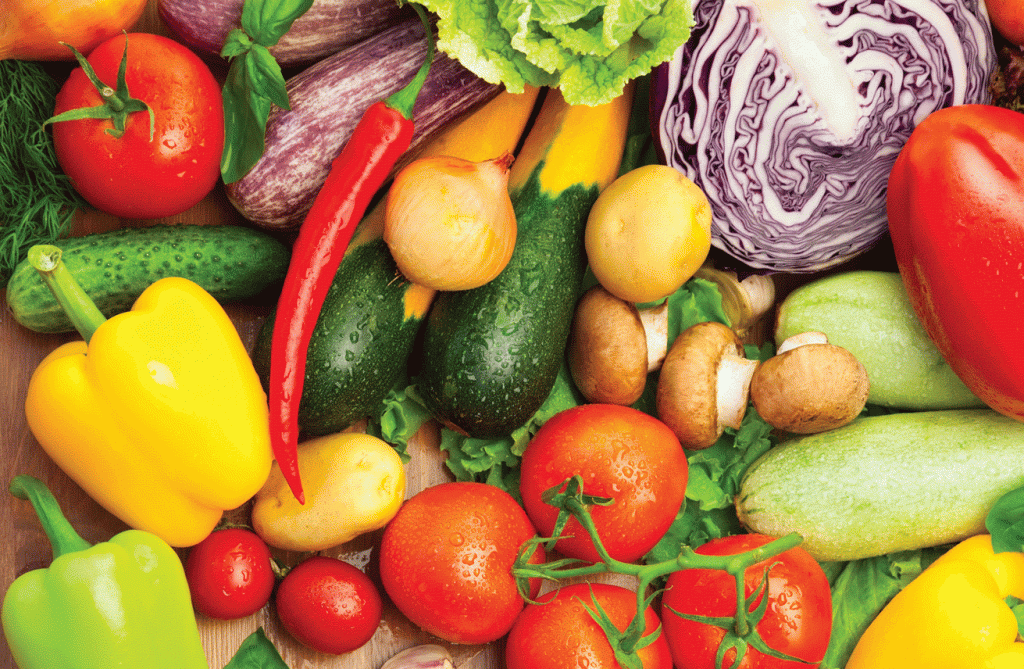 With days filled with kids' activities, school, volunteering or work, even the best-intentioned cooks can find themselves scrambling to throw together a meal by 6 p.m., much less a healthy one.
Several Charlotte businesses have stepped in to help, offering home-cooked food delivered to your door. Instead of a fast-food run or a take-out call, these businesses provide everything from vegan meals to gourmet dinners.
"Our biggest offering is convenience for families who don't have time to cook, don't like to cook, or who don't like to do the cleaning and the grocery shopping," says Matt Shait, co-founder of Good Kitchen. "We want to be the healthy alternative to the other convenience (food) options out there."
---
Healthy Options
Shait, a businessman and self-described "foodie," and longtime chef Greg McIntosh started Good Kitchen to offer convenient, healthy food. Each week, customers can choose from 15 to 18 options, similar to a gourmet restaurant menu. The menu changes every few weeks, and each week the chef creates three new specials.
Menu items range from pan-seared corvina with tapenade to Brunswick stew. The menu is divided into categories of "healthy balanced," "comfort," and "organic and vegan," and each meal contains a starch, a vegetable and a protein.
Meals usually feed between two and six people, and they are packed in a plastic container similar to a "souped-up TV dinner tray," says Shait. The plastic container can be placed on a cookie sheet and put in the oven to warm.
Nourish, operated by Julia Simon and Laura Neff, makes it easy for health-oriented Charlotte families to have local, nutritious prepared foods. All foods used at Nourish are vegan and free of gluten and processed sugar. Menu selections include North Indian thali with brown rice, and marinated kale salad with sunflower seeds, clementines and cranberries.
---
The Cost of Convenience
Though mobile meal service can be more expensive than making your own meals, the convenience is worth the extra cost for many parents.
"It is so helpful during the week to be able to pull something out of the freezer and have it available the next day," says Angie Faulk, who works full time at Bank of America, and is a mom to a 2-year-old and expecting another baby this spring.
Food delivery services offer pricing options and perks through memberships, but not all require membership. Each mobile food service sets its own lead time for ordering and delivery, and most have specific delivery zones based on zip codes. Services usually charge a delivery fee. Some offer breakfast food, snacks and desserts in addition to entrees, which are great for baby-shower brunches and family gatherings.
Greatfull Plates, operated by executive chef Elizabeth Fudge, offers seven meals each week, all of which are prepared on the weekend and frozen before delivery on the following Wednesday.
Menu items, which include Gourmet Pork Chops with Baby Baked Potatoes, and Broccoli and Asian Chicken Wraps With Wild Rice, can be portioned for two, four or six. They range from $12 to $36. Parents simply stash the meals in the freezer for a no-prep meal later that comes with step-by-step instructions on how to heat and serve.
Faulk, who orders from Greatfull Plates, likes that it takes the guesswork out of nightly meals and helps her avoid the fast food rut. "Portion sizes are just right, the meals can be customized to meet your needs and wants, and my child loves them."
---
Bringing the Farm to You
For those who like to cook but don't have time to visit groceries and farmers markets for healthy ingredients, several Charlotte-area services do the grunt work for you.
One option is joining a CSA organization, which stands for community supported agriculture. CSAs provide local farmers with a steady income by selling "shares" to customers, who in return receive regular boxes of food, which can include produce, meat and eggs, from the farm.
Know Your Farms in Charlotte is one of the most comprehensive CSAs in the area.
"It's a way to get some really healthy food, support local farmers and keep food dollars in the community," says Wes Shi, owner of Know Your Farms.
Know Your Farms works with farms within a 50-mile radius of Charlotte and traditionally has operated pick-up points for shares. Shi says the CSA plans to soon offer delivery.
Vonda Hodun founded Absolute Organics after her oldest child was born and she became concerned about pesticides and herbicides on the produce he ate. Her family began eating organic foods, and she quickly found that organic produce wasn't always easy to find.
Since 2006, Absolute Organics has provided local and imported organic produce to customers. A weekly box of fruits and vegetables can be customized through email with Hodun. Prices range from $30-$50 box, and Absolute Organics delivers to homes and offices.
"We have access to everything you see at the grocery store, (but) we can get 100-percent certified organic," says Hodun. "People thank us for the service and are grateful to feed their kids more healthy food."
---
Marty Minchin is a freelance writer based in Charlotte.