County Commissioner Bill James Leaks Email Chain
Also, Commissioner Puckett compares poor kids to germs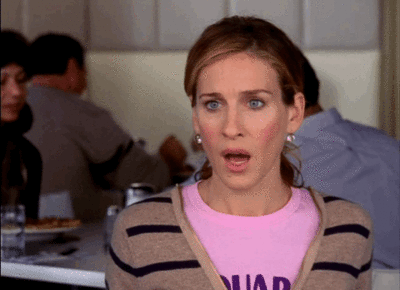 In yet another twist in the ongoing saga between the county commission and the school board, it turns out that Bill James was the one who alerted the media about fellow commissioners Jim Puckett, Vilma Leake, and Pat Cotham putting student assignment on their agenda for their Nov. 1 meeting.
And, yes, the stated intent is to delay a school board vote.
Increasingly, it seems that the county commissioners have concluded that they have policy oversight of the school board, which they do not.
In an email exchange between Mecklenburg County Commissioners that began Friday, Oct. 28, and released by Commissioner Bill James to media, Commissioner Jim Puckett compared concentrations of poverty in schools to a concentration of germs in a hospital.
Per the email from Puckett: "Decades ago lack of knowledge around germs and infection could lead one to the conclusion visiting a hospital was the best predictor of death," says Puckett. "The solution wasn't found to be a dissemination of the germs, rather a radical change in how you dealt with the environment, i.e. washing hands and sterilization. For me this magnet scheme is a very similar false conclusion to the problem. The problem isn't high concentrations of poverty it is how you deal with it."
"I feel a responsibility to have an overwhelming consensus based on a comprehensive understanding of the major programs and capital projects we fund," Puckett also states in his email. "If we, as the ones who must consider the consequences the failure of a near billion dollar investment will have on our ability to offer other needed services in the future, it is incumbent on us to ask for a more reasoned approach."
Though claiming that he and fellow commissioners need more information about the school district's Phase I plan for student assignment, the plan was already presented during a joint meeting between the school board and the commissioners, even though no such presentation is required.
Additionally, Superintendent Ann Clark has made herself and her staff completely available for additional presentations and one on one meetings, and has extended to them an open invitation to ask questions.
To which, Puckett's response could not have been any more condescending: "Thank the superintendent and tell her if we are successful in persuading the [Board of Education] to delay we and the public will have plenty of time to do just that and perhaps we could include the next superintendent as well."
I guess 18 months of transparent collaboration between the school board, district leaders, parents, community members, and educational experts from other districts wasn't quite enough?
At this point, I'd say it's pretty safe to assume that this has very little to do with some imagined lack of information about the first phase of the student assignment plan.
The county commissioners are overstepping their bounds and infringing upon the policy work of another governmental body, using "funding" as a way to bully the school board into submission. And that's not OK.
Meanwhile … You know, students …