Cirque du Soleil's 'Corteo' Celebrates Life
Svetlana Tsarkova, a performer, says the production is ideal for families, who will walk away with a new appreciation for life.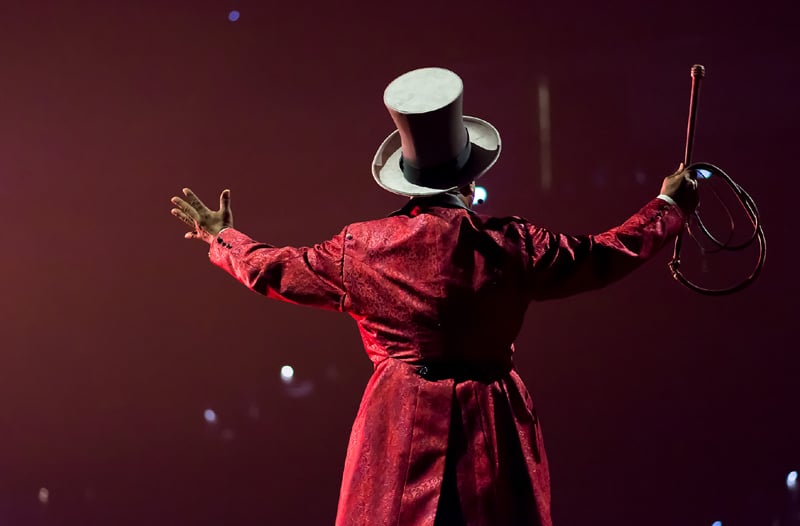 Cirque du Soleil's "Corteo" is a celebration of life. The touring production, coming to the Spectrum Center in August, unfolds in a dreamy magical parade imagined by a clown. The clown pictures his own funeral, but this isn't a dreary tale. The story line weaves through the clown's life in a carnival atmosphere with vivid theatrics, comedy, acrobats and suspense.
Among the production's many talented performers is Svetlana Tsarkova, a juggler.
"It's a show about a clown who is dreaming about his funeral," says Tsarkova, who joined Cirque du Soleil in 2010. "During the dream, he can see different people who were part of his life. .. it's super beautiful, really magical."
Tsarkova, who is originally from Russia, joined Cirque du Soleil in 2010. She studied at Kiev Circus School and has worked a circus school coach and with the rhythmic gymnastic team in Russia. She also trained Stocholm Dans and Circus University with Jay Gilligan, a well-known juggling coach.
On the day of a performance, Tsarkova spends hours getting ready for the show. There's rehearsal in the arena, warming up and training. Then, the performers go backstage for makeup. "After that, it's show time," Tsarkova says.
Tsarkova says "Corteo" is perfect for families, and audiences walk away with gratitude. "Audiences can really appreciate their life more, appreciate their friends and family more."
Tsarkova, who tours with her family, including 2-year-daughter Anna, says touring with a small child is not without its challenges, but she manages like other working parents. "It's possible. It works. … Anna is learning a lot. She's learning languages. She's learning about people with different backgrounds and nationalities," Tsarkova says. "It's super cool. I love it."
Like other working parents, Tsarkova relies on child care. "I'm lucky I have a babysitter, who is traveling with us. She's part of our Cirque family."
Tsarkova says she loves to travel and as a performer, she appreciates the energy she receives from audiences. "We like to share our art. … It's really interesting to be on stage and show people what you can do," Tsarkova says. "It's really beautiful when you feel that people appreciate what you are doing, and who knows, maybe you can change something it someone's life. It's the best feeling."
---
"Corteo" will be at the Spectrum Center August 8-12. Tickets are $58.50 and up. Charlotte Parent is also giving away a family four-pack of tickets to the Aug. 8, 7:30 p.m. production. Enter here for your chance to win.
View the official trailer: