Choosing a Preschool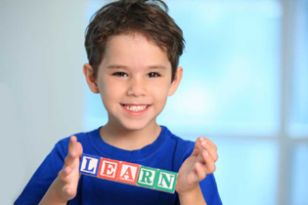 All schools are not alike. For starters, some preschools are housed at the workplace, others in a church or synagogue. There are preschools in community centers and at YMCAs. In addition, chain-based facilities, such as Chesterbook Academy and La Petite Academy, are becoming increasingly popular.
But where your child's school is located isn't as important as the underlying values, benefits and activities that direct the program your child will attend. We're talking about school culture here — the principles on which the director, teachers and anyone who comes in contact with your child stand.
Teaching philosophies are across the board. Some preschools place a great deal of importance on the academics of early learning — preparing children intellectually for kindergarten and the early elementary years. Others place more of an importance on play and social interaction. Below are a few of the more common preschool teaching philosophies you might encounter in your search. Acquaint yourself with the methods before you attend an open house or informational meeting.
The Learn-through-Play Method
Learn-through-play preschools operate under the belief that young children learn best in an unhurried environment in which they learn through play, games, stories, art, puppetry and social interaction. "Age appropriate" are the buzz words you'll hear with this method. A large block of time is set aside for children to choose their own activities, and recess is a prominent part of the daily program.
These preschools (also known as child-centered classrooms) encourage children to develop at their own pace, by encouraging them to follow their own interests and goals. These schools also adopt a problem-solving approach to social or disciplinary problems.
The Montessori Method
The beliefs of Dr. Maria Montessori, an early childhood educator in Europe at the turn of the 20th century, are the founding principles of the Montessori method. Montessori believed children learn best from other children, rather than being lectured by an adult. In a Montessori preschool, it's not uncommon to find younger students mingling in the classroom with students two, three or four years older. In a Montessori preschool, students progress at their own pace and are free to move around the classroom to explore and learn. They may work alone, in pairs, or in groups, and most Montessori preschools encourage children to choose their own projects. Snack time is determined by the student and clean up is his responsibility.
The Waldorf Method
Founded by Dr. Rudolph Steiner in the early part of the 20th century, the Waldorf method is probably the least known of the preschool curriculums. Steiner believed education should engage the minds of children, as well as their bodies and spirits.
The Waldorf preschool places a great deal of emphasis on teaching through the arts and hands-on learning. In a Waldorf school, students stay with the same teacher from preschool through eighth grade. Waldorf schools stock their toy chests and bookshelves with all-natural toys made from wood and natural fibers. Plastic toys and Crayolas generally are not permitted. Instead, students use beeswax and other natural products.
The Academic Method
Also called content-centered schools, the academic method devotes less time to free play and more time to whole-class activities, during which there are specific instructional goals. In an academic preschool, students are prepared for kindergarten and the early years of elementary school by learning to read by sounding out letters and by participating in early writing activities. Early math also is emphasized in a content-centered school, and discipline may be less flexible than in a learn-through-play curriculum or other teaching method. In a content-centered school, homework may be assigned.
The Co-op Method
Parents and children working together is the fundamental principle of a co-op, or cooperative, preschool. In co-ops, parents contribute time, energy, talent and ideas to the school. Parents are likely to help develop the class curriculum, teach on a regular basis and develop the school's rules, guidelines and disciplinary action. In a co-op, parents may even be responsible for finding a location for the school, paying the bills, hiring the teachers, director, etc.
Co-ops require parents to work in the classroom under the guidance of the teacher or director. Just how much time parents must contribute varies — some co-ops require parents to help out weekly, others say once or twice a month is sufficient. Because of the parental support, child-adult ratios are typically very low in a co-op setting.
Jennifer O'Donnell is editor of Tidewater Parent in Norfolk, Va.