Charlotte Dunkin' Donuts to Sell 'Braylon Beam' Donut
Proceeds will benefit Bring It 4 Braylon Foundation.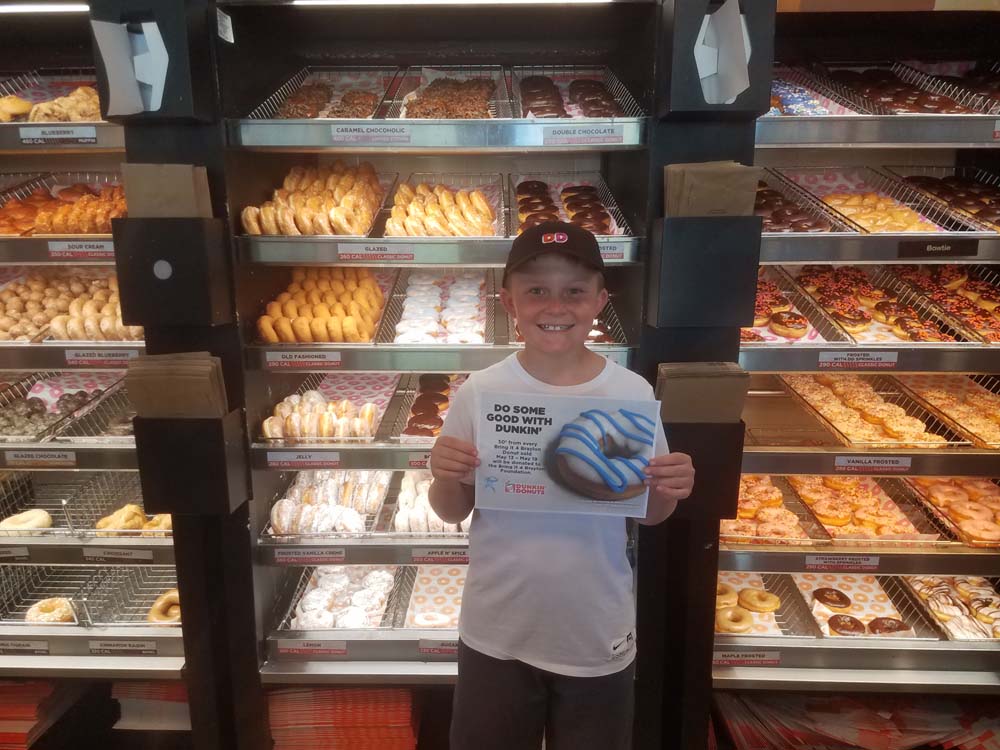 Dunkin' Donuts will once again support the Bring It 4 Braylon Foundation by donating 50 cents for each Braylon-inspired donut sold through May 19. The ring donut, which has white icing with blue-icing drizzle, is only being sold in the Charlotte metro restaurants.
Braylon Beam, who is 9 years old, is a survivor of a brain tumor and became well-known in the area due to his spirited dances post-treatment. He appeared on the "Ellen DeGeneres Show," and through the Make-a-Wish Foundation, the Panthers fan signed a one-day contract to coach his favorite team during Fan Fest.
The Charlotte Dunkin' Donuts started the donut fundraising campaign in May 2017 in honor of Braylon, and during National Brain Tumor Awareness Month, garnering almost $10,000 for the foundation.
"Partnering with the local Dunkin' Donuts again means that even more families who have a child battling cancer can enjoy some quality time together and financial relief during a very trying time," says Jesse Beam, Braylon's father. "That's because our foundation provides gas cards, groceries, trips and other gifts to the families. With Braylon's fun-loving personality, it only makes sense to do a fundraiser around something like DONUTS!"
Source: Dunkin' Donuts