Cars 2 Activity Sheets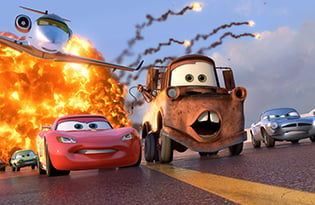 Lightning McQueen, Mater and friends are returning to the big screen … in 3D! Don't miss Disney/Pixar's film "Cars 2", in theaters June 24.

Gear up for the release of "Cars 2" with these fun activity sheets!
Something's happened in Radiator Springs. Look closely at the pictures and find the differences!
Oh no! Lightning has broken down on Route 66 and needs Mater's help. Lead Mater safely through the maze and to Lightning's rescue!