Camp Research – Do Your Homework Now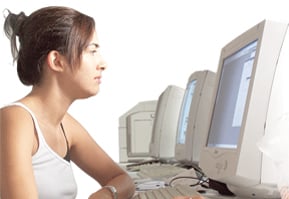 Summer camp season is still five months away, but now is the best time for families to find the perfect camp experience for the coming year. According to the American Camp Association (ACA), more than 35 percent of camps begin accepting registrations between September and December, so there's no time to waste.
Here are four tips for researching summer camps: 
1. Make it a family decision – "Choosing a camp as a family can be a very positive experience. Parents learn about what their kids want from their summer camp, and the more children participate in the decision and own it, the more comfortable they will feel when they arrive next summer," says Peg Smith, chief executive officer of the ACA.
2. Use the Internet – Get surfing! The Web has become an invaluable tool in finding the perfect summer camp for children. Use the Charlotte Parent online Camp Fair and browse the Camp Directory in this issue to begin checking out camp Web sites. Are there camps that could help your tennis-lover perfect her skills? Which ones offer music or performing arts programs? In addition, use the "Find A Camp" search at www.CampParents.org.
3. Talk to family, friends and community groups -Seek recommendations from friends, consult faith communities or community centers. For more personal assistance, parents can call one of the ACA's 24 offices.
4. Be informed about camp accreditation – ACA accreditation is the best evidence for parents that a camp is committed to providing a safe and nurturing environment for their children. A camp that is ACA accredited has undergone a thorough review of its operations, measured by some 300 health and safety standards. Parents should always ask if a camp is currently accredited, and if not, ask why. There are more than 2,400 ACA-accredited camps across the country.
Information provided by the American Camp Association®. Visit www.ACAcamps.org.