Buying A Used Car for Your Teenager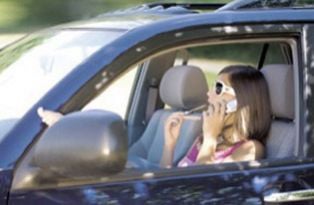 This team knows about automobiles and the angst parents feel when thinking about buying a used car for their teen. And they know the emotions this purchase can trigger, because Leslie, 29, is Don's daughter. Here's their take on how to find a safe, reliable used car that your teen will like — and you can live with.
Leslie: When I was a teen, I really wanted to drive a Jeep or a blazing red sports car. I dreaded the idea of getting an "old man" car. But I wasn't really expecting a car at all when my parents gave me a used Nissan Stanza for my 16th birthday.
Don: Size equals safety. I chose a Nissan Stanza because I wanted lots of sheet metal around my daughter to protect her. It's undeniable the accident rate is higher for teens, and the lighter the car, the more total damage in any type of accident. I also thought this would be a comfortable car for gaining experience as a driver.
Leslie: That raises an important point. Think about the purpose of your purchase. Is this car supposed to last only until your teen is 18 and leaves for college, or do you hope your teen will keep the car for five years? Will the car be passed down to siblings? Will it be driven in bad weather? All those factors influence which car you pick.
Don: Appearance can be a good clue about how well the car has been maintained. Look for wear that's consistent with mileage. If there are several burn holes in the back seat on a car with 35,000 miles, you can guess the engine might not look so appealing, either.
Leslie: Make sure to get the car professionally inspected before you buy. That should include a manual inspection to ensure the engine and transmission are functioning properly. Ask for the car to be placed on a lift so the inspector can check for structural damage. You'll want to know if the car has been in an accident and been repaired.
Don: The biggest issue that shocks most parents is the budget for a sound used car. You're not going to feel safe putting your teen in a car you can get for $1,500. It may run fine today—and even that's iffy. But what about next week? You don't want the risk of the unknown.
Leslie: $3,000 to $5,000 is the lowest budget we would recommend. You don't want to scrimp on tires or brakes, either. Reliable tires run anywhere from $300 to $500 a set. Brakes usually run about $200. Replace the brake pads regularly or the mechanisms of the braking system can deteriorate. It's also wise to plan for $50 to $100 a month in maintenance costs.
Don: Setting aside funds for maintenance is essential because the car won't be under warranty. On some teenagers' cars, the warranty quit 75,000 miles ago. You might have to live with certain issues, such as a bit of noise or a slow oil leak, depending on the car's age and mileage. Of all the cars we see, the used Honda Accords consistently hold up well and are popular for teens. They are probably the best buys for the money.
Leslie: No matter which model you buy, make sure your teen driver knows the basics. No driving and talking on the cell at the same time. New drivers must understand what the dashboard lights mean. We've seen teens who didn't realize that when the oil light comes on, you've got to stop and turn off the car immediately or you risk ruining the engine.
Don: Most used cars you'll be considering will have air bags. That's a plus. Don't worry about having a lot of electronic bells and whistles. They just add more things to go wrong or stop working as the car gets older. You do want to research how and where you'll get the car repaired. We discovered that Nissan Stanza I bought for Leslie years ago had an exhaust system made out of stainless steel. That meant we could only use Nissan's factory replacement when the parts went bad, rather than choosing any "after-market" part we preferred.
Leslie: But I loved that car! And chances are, your teen will love the car you pick, even if it is safe. Just don't expect teens to care about safety features. They judge a car by how it looks — and if the radio works.
Used CarDon Harris and Leslie Vander Baan, co-owners of Automotive Consignment in Charlotte, www.automotiveconsignment.com.