Building Vocabulary: Get Ready With Words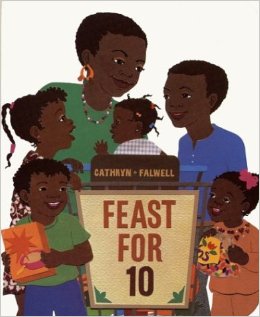 Have you ever wondered about books and activities that may help increase your child's vocabulary? "Get Ready With Words" might help you do just that! This new collaboration between Charlotte Mecklenburg Library, Discovery Place and Community School of the Arts, focuses on vocabulary building activities for children 18 months to 5 years.
The program, which is funded through PNC's Grow Up Great initiative, has multiple community components. You can look for select Storytimes at your local branches that will incorporate specific books, songs, rhymes and fingerplays based on the "Words of the Week". You will also receive a kit with activity cards and ideas on how to incorporate vocabulary into your day!
Here are some of the words you can try out and books you can check out:
---
Frost & Curiosity
The Snowy Day by Ezra Jack Keats
Curious You on Your Way by Kathleen Zoehfeld
Grandmother Winter by Phyllis Root
---
Over & Under
We're Going on a Bear Hunt by Michael Rosen and Helen Oxenbury
Move Over, Rover by Karen Beaumont
The Bear Went Over the Mountain by Iza Trapani
What's Under the Bed? by Joe Fenton
---
Fragrant & Succulent
Feast for 10 by Cathryn Falwell
The Fiesta of the Tortillas by Jorge Argueta
---
Rhythm & Melody
Rap A Tap Tap. Here's Bojangles-Think of That! by Leo and Diane Dillon
I Got the Rhythm by Connie Schofield-Morrison
The Geese March in Step by Jean-François Dumont.
---
No matter what books you choose, remember to talk to your baby all the time! Describe what you're doing while cooking, the road you're taking when you're driving or the things you see as you go for a walk. Be intentional about using lots of vocabulary throughout your day and ask your child to repeat the words.