'Build a Better Book Club' Contest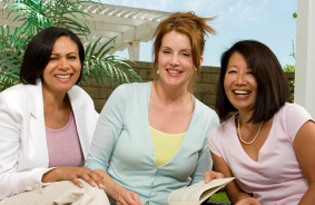 Women are sure to enjoy and relate to the characters in "Blueprints for Building Better Girls," by Elissa Shappel.
Our dynamic Moms@Work keynote speaker explores the roles of women in a cleverly crafted story of eight archetypal female characters. Your book club wil enjoy reading about the familiar lives of women, some of whom they will recognize in girlfriends, sisters, their mothers, and even in themselves.
We are offering our readers the opportunity to experience the stories of these eight eclectic characters as your next book club read, and you could win a prize pack that includes meeting Schappell at our Moms@Work Breakfast!
Contest Rules
Assign and read "Blueprints for Building Better Girls" by Elissa Scappell.
Write and submit a review of the book (max. 400 words) by August 27, 2012. (Deadline extended.)
Reviews must be original reviews of the work and will be judged upon originality and unique perspecitve of the book.
Winners will be notified by September 10, 2012.
Prize Package includes:
Five (5) tickets to Moms@Work Breakfast.
Meet & greet, and photo op with author Elissa Schappell.
Five (5) autographed copies of "Blueprints for Building Better Girls."
$25 Harris Teeter gift card to spice up your next book club meetup.
Book club and members names and photograph on CharlotteParent.com.