Best Bets for Family-Friendly Brunch Spots in and Around Charlotte
Brunch with the kids is a treat at these family-friendly spots.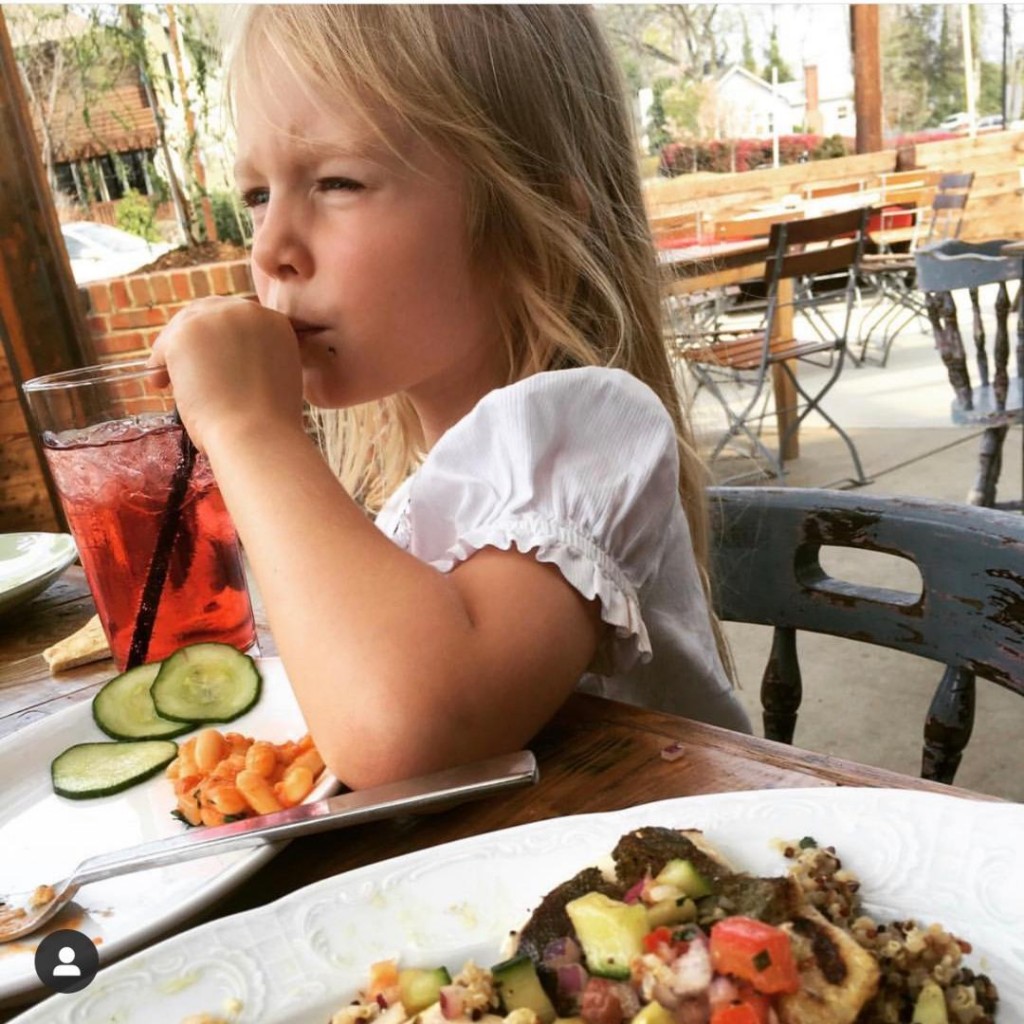 Brunch is too delicious to be limited to special occasions. The yummy blend of late morning/early afternoon dining combines the best of breakfast fare and lunch options, and serves as the perfect reward for making it through another week. Below are some best bets for places in and around Charlotte that offer stellar brunch fare and a kid-friendly environment so you don't have to wait until the in-laws come to town to take full advantage of this fine food invention.
While a trip to France might not fit in the weekend plans, brunch at Café Monte will transport you and the family to the land of the Eiffel Tower and make your taste buds happy. Start with an order of doughy sweet beignets. Fill up on a French Country Breakfast, an array of benedicts or a Belgian waffle. The kids menu also offers pizza for breakfast, including the choice of a gluten-free crust. Café Monte offers outside seating to soak up beautiful Carolina mornings, and a shiny array of macaroons in every color imaginable — the perfect dessert treat. Located at 6700 Fairview Road, Charlotte.
---
With locations in Charlotte, Matthews and Huntersville, this is the place to go when you are ready to chow down. Metro Diner offers a neighborhood diner vibe with top notch service and a very long list of edible options. Plus they open at 7 a.m., so if the kids have been up and asking for breakfast since the crack of dawn, you have the perfect answer and a place to get a cup of coffee … or five. While you nosh on egg platters, the famous chicken and waffles (with hot sauce made table side), benedicts and delicious specials, the kids can choose from an egg, meat and toast meal, waffle or pancakes. They also offer Mimosas and Bloody Mary's, and have an open beverage station so if there is a wait you can start the caffeine drip and the kids can have something to sip on.
---
What's better than spending part of your weekend in a beautiful restaurant with a hip atmosphere, insta-worthy plates and great service? How about a place where the little ones age 6 and under eat free for Saturday and Sunday brunch from 11 a.m.-3 p.m. Azam Mehdi, a partner at Kid Cashew and father of a 1- and 2-year-old, says the restaurant is all about being family friendly with free on-site parking, booster seats, changing stations and a staff that does their best to get the kid's order out quick so parents can enjoy some family time. The menu has classic kid favorites like grilled cheese and French toast, or try shrimp-and-grits or chicken pizza. Parents can dive into avocado toast, spinach quiche, croque madam sandwich or a hearty prime rib steak with eggs.
---
Brunch shouldn't be limited to weekends only. When your perfect meal between breakfast and lunch beckons during the week, head to Haberdish located in NoDa. This cool spot offers crispy friend chicken, locally sourced sides, southern veggies and more all week with brunch Tuesday through Friday, from 9 a.m.-2 p.m. Kids can chow down on homemade tater tots, apple slices, mac-and-cheese and chicken tenders, or chicken leg in a biscuit for your small foodies. You can also order family style. Parents can dig into biscuits, waffles, eggs and craft drinks. Chicken and waffles are served everyday and if you are in the mood for liver mush, this is the place to go. Located at 3106 N. Davidson St., Charlotte.
---
Pineville
If the word "brunch" conjures up images of a lazy Sunday afternoon with rows of food as far as the eye can see, Waldhorn Restaurant is your dream come true. Located in Pineville, this true brunch experience starts at 10:30 a.m. on Sundays with the last seating at 2:30 p.m. Stack you plate with popular breakfast fare like bacon, French toast, cheese grits and home fries. Head to the omelet station to create the perfect egg creation, or feed your German side with bratwurst, sauerkraut, sauerbraten, spätzle, pork roast and red cabbage. There's also a salad and soup bar and a carving station. Add in the bread selection, homemade desserts, Mimosa and Bloody Mary offerings and you are headed for brunch perfection — or an afternoon nap.
---
Davidson
An early morning adventure with the family calls for a special stop and The Soda Shop in Davidson. Open from Friday through Sunday, 8 a.m.-2 p.m., the look and feel of this classic soda shop pairs perfectly with traditional breakfast fare like melts, benedicts, steak and eggs and omelets. Finish the meal with a shake or ice cream treat and the day is sure to be a winner!
---
Matthews
If you and the family haven't had crepes for breakfast, lunch or brunch, Royal Cafe and Creperie in downtown Matthews is the perfect excuse to try something new. You know you are at the right place when the smell of fresh crepes greets before you even walk in the door. Kids love building their own creation with eggs, turkey sausage, bacon, cheese, or venture to the sweet side with apples, bananas, caramel sauce and more. If you aren't quite sure of the right combination, you can order off the menu including breakfast crepes available all day. Try eggs benedict or el rancho in a crepe. Open everyday from 9 a.m.-3 p.m., there is plenty of time to figure out your go-to dish.
Courtney McLaughlin is a mom and freelance writer in Charlotte who has yet to met a brunch dish she didn't like.