Being Thankful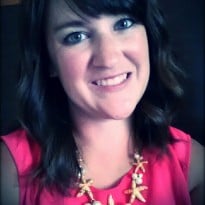 As the end of November approaches, now is the time to start thinking about what you are thankful for most in your life. I am thankful for my amazing family and friends. And, Sunday football! Books about Thanksgiving and giving thanks can be a great way to start positive conversations with your young ones. Books can let us see there is so much more to holidays than gifts and receiving.
Thanksgiving Rules by Laurie Friedman is a silly read for preschool children and older. Percy loves Thanksgiving, and he has a list of rules to get the most out of the day. He knows all the best foods to eat, but he also knows how to be grateful and thankful for all that he has. And remember, don't forget to smile and say "pumpkin pie!" You and your child will be sure to laugh at this read.
In The Thankful Book by Todd Parr, we see what others are thankful for; from bubble baths to our feet. This is a great book for younger children because it contains simple text and vibrant pictures. This book can be read all-year-around to teach children all the things we can be thankful for.
Sam's class is all ready for their Thanksgiving feast, but Sam doesn't know what he is thankful for in Thanksgiving Day Thanks by Laura Malone Elliott. He has another problem to handle when his school project doesn't turn out like he wished. This story is about traditions, and the blessings we can be thankful for in our lives. It is perfect for preschool children and up.
The illustrations by Gregory Manchess in Giving Thanks written by Jonathan London will truly capture your eye in this read. Older children from kindergarten to third grade will be able to see how a father and son are thankful for all nature can provide for us. Father and son are thankful for frogs, foxes, stars, and more in this enchanting book of thanks.