Back-to-School Home Organization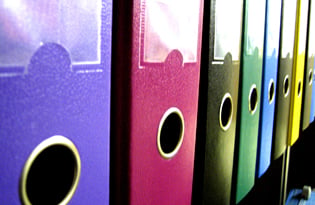 As the summer winds down, the back-to-school rush begins. While parents are most concerned about what they need to get before the first day of school, they often don't think about what they need to get rid of.
"Chances are the kids' backpacks are right where they left them on the last day of school and their artwork and field trip notices are still covering the fridge," said professional home organizer and founder of dClutterfly, Tracy McCubbin.  "So before the school bell rings now is the time to de-clutter.  Out with the old so you can prepare for the new."
As a home organizer, McCubbin says there are three major causes of clutter during the school year: paperwork, homework and artwork.  She advises parents to follow these three steps in order to earn an A+ in home organization.
Toss the trash – Grab the recycling bin and toss in all the notices and calendars from the previous year.  There is no reason you need to hang on to a piece of paper that alerted you to an early dismissal last year.
Pick a favorite – Gather up all those old tests, projects and reports, pull out one or two that really stand out and recycle the rest.  Hanging on to a few samples is fine, keeping every assignment is extreme.
Give it a home – Whether it is a 3-year-old's turkey hand drawing or a 7th-grader's 3-D design, don't just stuff it back in a drawer give it a home.  Binders are great for keeping projects preserved and decorative boxes or file folders are great ways to store those special art projects.
Once the clutter from the last year has been cleared its time to prepare and get organized for the new school year.
Before the first day, create files, folders or an inbox for current homework, artwork or notices.  Don't forget to purge as you go, use the quarterly report cards as a reminder to clean out those folders.
McCubbin says while it may seem overwhelming at first, keep in mind, the key to getting and staying organized is to create a place for everything and put everything in its place.
Tracy McCubbin is the founder of dClutterfly and award-winning home and office organization expert. She is based in Los Angeles and travels across the country helping clients develop livable organization in their lives.