Amid Budget Cuts, CMS Students Are Thriving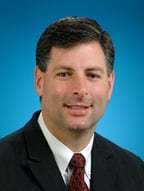 Welcome back to school! I hope all of you had a healthy, happy and safe summer vacation and you're ready for the school year.
We're ready, and we're expecting a great year. We're going to build on the successes of last year, which was remarkable in several ways. We're also going to feel some of the effects of last year's economic downturn, which led to significant budget cuts for our district.
If I could propose a title for this school year, I think it would be "The Year of Doing What's Required." That comes from something Winston Churchill said in the 1930s (also a time of economic upheaval), and I've been thinking about it a lot lately. He said, "Sometimes it's not enough that we do our best; sometimes we have to do what is required."
This year at CMS, we will have to do what is required. We've weathered budget cuts and layoffs. We've trimmed our spending to meet the new fiscal realities. We have streamlined our operations. Now we will have to do what is required to move our students forward academically and keep the district on track.
I know we can do it because CMS made such notable gains in the 2008-2009 school year.
We improved in 22 of 23 areas tested. That means more of our students demonstrated proficiency on the end-of-year tests given by the state to measure student knowledge. Put another way, more of our students are on grade level this year than they were a year ago.
Across the district, scores rose in almost every area. In math, composite scores for third grade through eighth grade showed gains ranging from three to 10 points for the last three years, with a districtwide composite for all grades showing an eight-point gain. Results for subgroups showed some narrowing of the achievement gap, ranging from four to five points for African-American, Hispanic and economically disadvantaged students.
Similar gains were recorded in reading.
Three-year trends are not available in reading, because the state made the test more rigorous in 2007-2008. But the year-over-year composite numbers showed gains ranging from two to six points in reading, with a district-wide composite gain of four points.
For high school students, the results were positive, as well. In the 10 areas tested, scores increased from five to 11 points, with the district's composite score growing by nearly nine points. The largest gain was recorded in chemistry (11 points) and the smallest in English I (just over five points).
What does this mean for parents in Charlotte and Mecklenburg County? It means our schools are making significant progress, despite some unprecedented fiscal conditions. It means many of our students made more than a year's progress in a year's time – a significant academic achievement. It's also worth noting that much of this progress took place against an unusually unsettling backdrop of budget cuts, a reduction in force, unending public and media focus on district finances and unexpected changes in the makeup of the Board of Education.
As superintendent, what it means to me is that the 19,000 employees of this district were able to maintain focus in an unusually chaotic year and help our students advance academically.
So I have great optimism about the coming year. We've been through a tough year and have shown that we can keep the academic progress on track … and I look forward to seeing even more improvement in our schools this year.
Have a great year!
Dr. Peter C. Gorman is the superintendent of Charlotte-Mecklenburg Schools and father of a CMS fifth-grader.