Adoption Awareness Month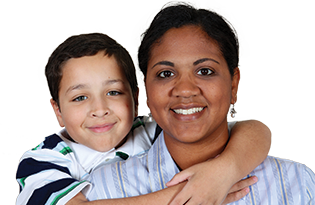 November is National Adoption Awareness Month. For many couples, adoption enables them to become parents when it's not biologically possible, and others choose adoption as a choice to grow their family.
On a local level, the nonprofit support group Southern Piedmont Adoptive Families of America helps prospective adoptive parents explore adoption options and navigate the adoption process. By putting prospective adoptive families in touch with people who have successfully completed one or more adoptions, they can get information from couples that have first-hand experience about the steps required to adopt.
"SPAFA is a great place to start if you are unsure of where to even begin," says Jennifer Van-Strahlen, president of SPAFA. "It is about connecting adoptive families to one another. We support each other in the difficult times and celebrate in our triumphs. Personally, I cannot imagine my journey through adopting my 12-year-old daughter from foster care without the support of the wonderful people of SPAFA."
The organization hosts regular meetings for members and couples interested in learning more about everything from paying for an adoption to meeting the special needs of adopted children. Members also plan outings that allow adopted children to become friends and share their life experiences.
To learn more about SPAFA, go to spafa.org.