6 Steps for School Readiness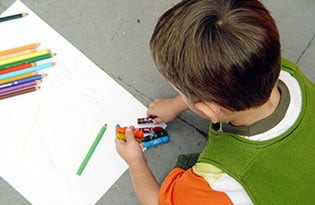 The experts from Fundanoodle, a hands-on learning system for preschool through second grade, offer these tips for kindergarten success.
1:  A child who can follow simple one and two-step directions will feel successful in kindergarten.
2:  Children should have awareness of the alphabet. They should be able to sing the alphabet and recognize most of the letters.
3:  Children entering kindergarten should be able to recognize and write their name. This helps foster confidence as they enter a new school and classroom.
4:  Children should be able to count to 20 and recognize numbers 0-10 upon entering kindergarten.
5:  READ with your child. Reading encourages interaction with adults. Children also begin to make the association that letters form words.
6: Work on motor skills every day. Children with underdeveloped hand strength or upper body strength often have difficulty holding a pencil or sitting at their desk for longer periods of time. Fun ways to do it? Swing on monkey bars, throw a ball, string beads, hammer pegs, draw on the floor or on an easel, pick up cotton balls with tongs.
Fundanoodle is a hands-on learning system for preschool through second grade that combines the best of pediatric occupational therapy sensory stimulation and early education standards to create products that provide differentiated instruction and inspire confidence by teaching a progression of skills. fundanoodle.com.
Read more from the 2013-14 Education Guide: 


View all articles