5 Tips for Finding a Babysitter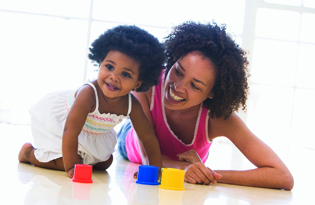 Having a babysitter the family loves is high on parents' priority lists. For first-time parents, finding the right person takes time and trust. Try these tips for finding the perfect caregiver so you can enjoy some time to yourself, to run errands or to have a date night with Dad.
1. Ask friends and co-workers for recommendations. You trust these people to give you all kinds of advice — they know you and probably know your children, so they will most likely be able to give you the name of someone who will fit well with your family's needs. They will probably be your best source for finding a one-time or long-term babysitter.
2. The relative connection. You may not want to impose on your family, but you never know when a retired parent, empty-nest aunt or recently unemployed cousin would welcome the opportunity to take care of their young kin for an evening or for the long term.
3. Ask a stay-at-home mom. Some moms may want a playmate for their child or may want to replace some of the income they gave up when they left their full-time jobs.
4. Inquire with your gym or church child-care providers. If you use your drop-in child care at your gym, the Y or church and find the caregivers trustworthy, ask whether any of them babysit on the side. These people will already know how to keep your kids engaged.
5. Browse babysitting services. There are sitter services in town that have a list of qualified sitters available. The businesses screen sitters before hiring. They may also provide night nurse services or someone to come stay with the baby while Mom gets a well-deserved nap.
No matter who you hire, always ask if he or she has the training and maturity to handle emergencies. Has the babysitter taken an American Red Cross babysitting course? Has she taken first aid and CPR classes? Has she previously sat for kids your child's age?
Once you've found someone, invite her over for a visit. Even the most highly recommended babysitter may not fit in well with your family. An hour's visit while you are still home can set your mind at ease that when you do leave — whether for a Saturday night or every weekday — you and your family will be comfortable with your caregiver.
Heather Bailey is a local freelance writer and mom.
Sizing Up the Sitter
When working with a babysitter for the first time, find out as much as you can about their background and limitations. You will be more relaxed when you leave the house, if you feel you've asked all the right questions. Here are just a few to consider. For a comprehensive list, go to sittercity.com.
• What do you like about babysitting?
• What is your rate?
• Have you ever been arrested or convicted of a crime?
• Are you OK if a job runs later than planned?
• Do you have a backup ride home in case we cannot drive you?
• How many years have you been working with children?
• Are you uncomfortable around any particular pets?
• Do you know CPR and First Aid?
• What do you think is the best way to handle tantrums?
• What do you do if a child refuses to go to sleep?
• What is your proudest moment in babysitting and why?
• What is your worst moment in babysitting and why?
If newborns are involved…
• Can you change a diaper?
• Do you know infant CPR?
• Do you know about SIDS and how to prevent it?
• Can you prepare and heat formula correctly?
• Are you familiar with Shaken Baby Syndrome?
Courtesy of sittercity.com