5 Tips for a Healthier Easter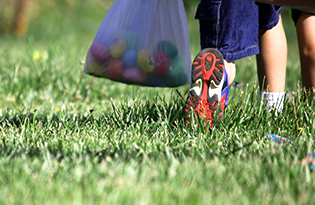 1. Enjoy all of the yummy candy and food, but do so in moderation.
2. Round up the family for a walk around the neighborhood after dinner. Enjoy QT while walking off some Easter calories at the same time!
3. Turn a backyard egg hunt into a race for the finish line. Whoever finds 10 eggs first is the winner. This will get your kiddos' hearts pumping as they scramble to see who can find eggs the quickest. 
4. Log your family's minutes of activity in the Fit Family Challenge activity tracker. Be proud of what you have accomplished! 
5. Overindulged? Didn't get a chance to exercise? Forgive yourself with the reminder that tomorrow is a new day. Off days are okay every now and then. You hold the power to get yourself back on track!
Read More: 


View all Family Wellness articles


View all Springtime crafts and articles


Join the Fit Family Challenge