5 Healthy Fridge Essentials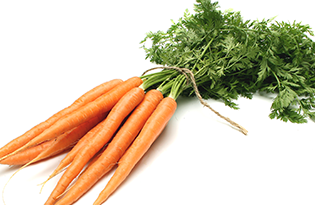 Hummus
Full of protein, unsaturated fats, and Omega-3 fatty acids, hummus works great as a dip for vegetables, a spread for pita bread or a condiment on sandwiches.
Cheese
Due to its high calcium and protein content, cheese is great for strengthening bones and preventing osteoporosis. Regular cheese is high in saturated fats, but low-fat counterparts eaten in small quantities are a good alternative.
Yogurt
Studies show that eating yogurt regularly is associated with having a healthier body weight. It's full of healthy bacteria, and its popularity means that it's very easy to find low- and non-fat kinds in a huge array of flavors.
Grapes
Despite their small size, grapes are packed full of vitamins and minerals, as well as being linked to improving heart health. They're also easy to prepare, fun to eat and great for school lunches and quick snacks.
Carrots
Like grapes, carrots are easy to prepare and pack for lunches on the go. They're loaded with beta-carotene, which turns into vitamin A in the liver, which helps improve night vision as well as slows the aging of cells.