4 Fabulous Birthday Party Themes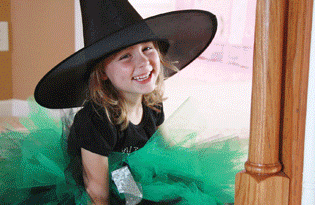 Birthday parties are the best. They are times of celebration for parents, grandparents, family, friends and, of course, the little guest of honor. Everybody has a different opinion on the birthday tradition. Some families keep it a family-only affair, and some parents go over the top with ponies, castles and carriages.
We asked four local moms to tell us about the fabulous birthday parties they have thrown for their kids, including tips for budgeting, planning, creativity and how to make the parties special. Each mom agrees that there are options for every budget imaginable and that many special touches can be done at home to make the party unique and memorable.
Locomotion Commotion
Occasion: Jacob's second birthday party.
Location: Stallings Municipal Park, Stallings.
"The theme for my wheel-loving toddler's party was transportation. Most store-bought transportation items were either Disney Cars or Thomas the Tank Engine, and I just wanted generic transportation. So I came up with my own ideas," says Lisa Hassell, Jacob's mom. "I got used, discarded tires at an auto shop to set around the park shelter as decoration and made state license plate place mats with individual guests' names on them. We served brownies in the back of a (clean) toy dump truck, and I painted yellow road lines down the length of the black tablecloths." She purchased small black paper bags, painted yellow lines on them to look like roads, added car stickers, and filled them with homemade airplane sugar cookies, a toy car and little rubber ducks in boats as party favors for the younger guests. Hassell spent months browsing websites for party ideas, but says it could have all been done in one to two months prior to the party. Eight children and 16 adults attended.
Big splurge: Time spent making a school bus cake, airplane cutout sandwiches, decorated sugar cookies and traffic light cookies.
Cost savers: Homemade invitations, cake, party bags and decorations.
Total cost: $250-$300, including lunch for guests.
Party-planning tip: Remember that the party is for your child, not you.
Go Gabbaland! Birthday Bonanza
Occasion: CJ's first birthday party.
Location: CJ's house, Matthews.
Miranda Reichart, CJ's mom, began planning in mid-August for the October party. Thirty-two guests, including adults and children, attended. "The theme of CJ's first birthday party was Yo! Gabba Gabba. Using an online scrap-booking website, I created custom invitations with CJ's picture alongside the Gabba gang," says Reichert. "On the food table I had an 8-by-10-inch picture frame that had pictures of CJ throughout his first year, and one big one taken the week before his first birthday. Many people said this was a nice touch."
In addition to the cake, Reichert ordered cupcakes in different colors from the local grocery store and decorated them with Yo Gabba Gabba! characters using stickers on popsicle sticks that she put in the cupcakes. "We had a Brobee 'Party in My Tummy' beanbag-toss game. My husband made this using a diaper box. We just covered the box in green construction paper, glued a large picture of Brobee to the top, and cut out a large hole in the center. The kids loved this game. Some even asked if they could take it home," she says.
By using foam-letter stickers, she created a one-of-a-kind bib for CJ with the line "It's fun to be 1." The birthday boy also had a special shirt with the character Brobee that read "Birthday Boy" on the front, and "It's fun to be one" on the back that was made using iron-on printable templates.
Special party favors for the younger kids included decorated pails with foam-letter stickers that spelled each child's name. She filled pails with a box of crayons, Yo Gabba Gabba! stickers, coloring pages that were printed from websites, as well as a CD with some fun kids songs. Reichert purchased a pack of Silly Bands for each of the older kids, and went an extra step by making chocolate-covered pretzels for the adult guests to take home.
Big splurge: None.
Cost savers: Homemade labels, banner and decorations using craft items already owned, plus free online coloring sheets and character printouts.
Total cost: $140, not including cost of cake, which was a gift from CJ's grandparents.
Party-planning tip: Research. Mommy and craft blogs are a great place to find free templates for labels or decorations. Check out sites dedicated to any characters your party may be centered on for free printables, coloring pages, games and recipe ideas.
Terrific Trains
Occasion: Ryan's second birthday party.
Location: Ryan's house, Gastonia.
"Like most boys at age 2, Ryan loved trains. He was big into Thomas (the Tank Engine) at this stage, so we created a Thomas the Tank Engine birthday party," says Ryan's mom Tanya Price. Price spent two months planning the party. Six kids and 12 adults attended. Each young guest received a Thomas the Tank Engine book, Thomas stickers and a train cookie that Ryan made with his grandmother the day of the party.
"Ryan had a conductor's hat with his name on it. The best decoration was the cake. I researched online different ideas on how to create a standing version of Thomas the Tank Engine. Who knew you could bake cake batter in a soup can?"
Big splurge: None.
Cost savers: Homemade cake, decorations and personalized place mats for the children.
Total cost: $100.
Party-planning tip: Plan months in advance, especially if you are making the decorations, party favors and cake. You may want to do a trial run on the cake if baking it yourself.
'Wicked' Party Fun
Occasion: Siennah's fifth birthday party.
Location: Oz at Siennah's house.
A few months out from the planned party date, Siennah decided on a theme for her birthday party and her mom began planning. "Siennah wanted a "Wicked, The Musical"-themed birthday party," says Amber Greenwalt, Siennah's mom. "It was by far the most unique and challenging party theme that we have attempted, but it was also very fitting for our girl who loves music and dancing and is a budding little Broadway enthusiast. Before the party, Greenwalt made a "Wicked" playlist of the different musical numbers, which she played on the TV when guests arrived. "The kids were transfixed getting to watch 'Defying Gravity' and 'Popular,' and it really helped Siennah's party guests get an idea of what the theme was all about." Greenwalt's friend also read the "Wicked" story from the "Wicked Pop-up Compendium" (a gift for Siennah from her parents), which helped the kids understand the plot of the musical and the meaning behind the party favors.
Guests made "For Good Friendship" bracelets using green, black and pink beads along with lettered beads, and visited the "Galindafication Station" to get their nails and makeup done.
Siennah received a special cake loaded with "Wicked" references from Icing Smiles, an organization that provides custom celebration cakes and other treats to families impacted by the critical illness of a child. "Both of Siennah's siblings have been impacted by life threatening illness. It was wonderful for Siennah to get to be recognized for her special role as an awesome sister to her affected siblings." Greenwalt also made Rice Krispy treats to look like bricks from the yellow-brick road and edible Elphaba hats from Oreos and Hershey's Kisses. The green Hawaiian Punch was dubbed "Wizard's Elixer."
Each of the 10 guests were given a green pail with a training wand like the character Glinda had, a bottle of "Glinda's Bubbles," a "Wicked" chocolate bar, a pair of "Wizomania" glasses and a CD of the songs from "Wicked."
Big splurge: $48 on daughter's birthday outfit, which included two witch hats, two shirts with ironed-on rhinestone words, a black tutu and two brooms.
Cost savers: Upcycled and repurposed items, including a set of green Christmas chargers under some black plastic plates from the Target dollar bins.
Total cost: $200, not including the cake which was donated by Icing Smiles.
Party-planning tip:Save items from one party to use again in the future.