4 Easy Apple Snacks for Kids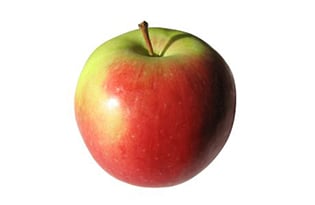 Crisp apples are delicious on their own, but these healthy snacks make them even sweeter and they take minutes to prepare.
1. Green apple and peanut butter. A crisp, sour green apple, with a touch of peanut- or almond-butter is a great snack that adds a bit of protein to the already healthy benefits of the apple.
2. Brie cheese and apples. Spread a little Brie cheese on apple slices for the sweet/savory combination that is so good. Or if you don't have Brie, serve slices of cheddar beside apple slices.
3. Turkey and apples. Have you ever had a turkey sandwich with apple slices and cheese? It's good. But you can skip the bread and simply divide deli-style turkey on top of apple slices.
4. Apple quesadilla. Melt their favorite cheese (cheddar is a good bet) and thinly sliced apples in a flour tortilla. Easy to make in the microwave.
SEE ALSO: Healthy Pick-Up Snacks for Toddlers