21 Family-Friendly Events and Activities in Charlotte: February 2021
Step away from the couch and add some excitement to these chilly winter days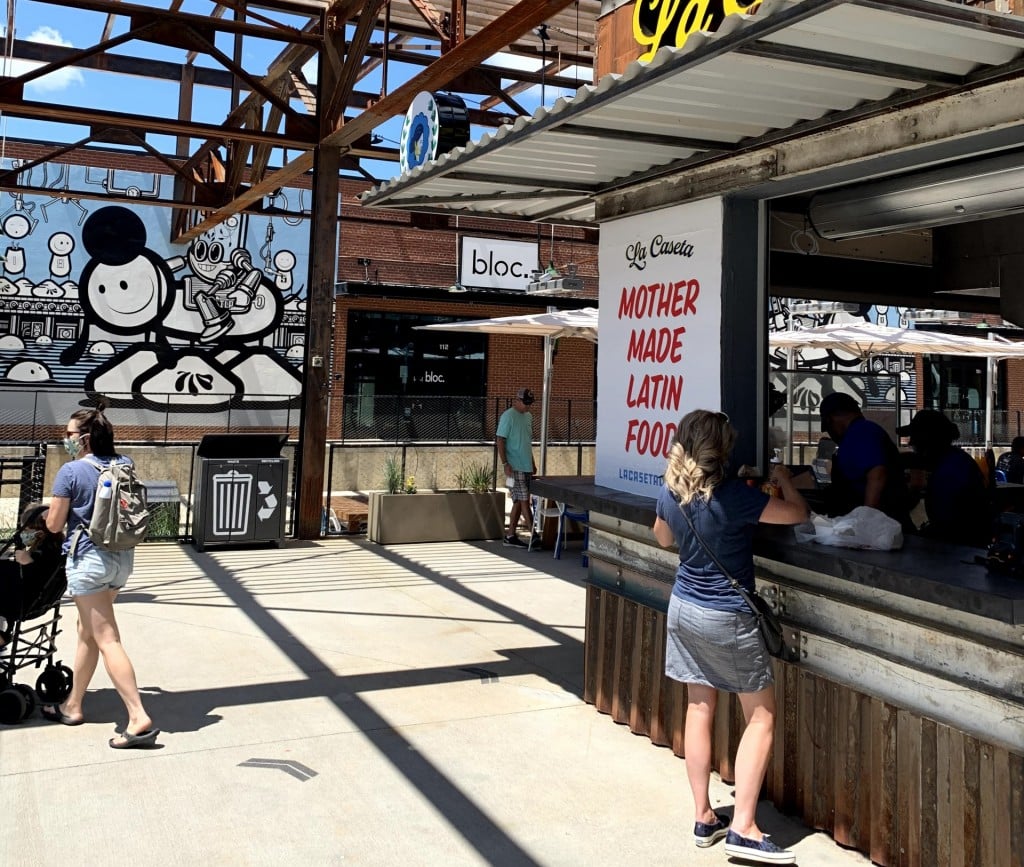 Compiled by Tiffany Wolff
Feb. 3
Discovery Place Reopens. Discovery Place Museums. Hours and price vary by museum. All ages. Discovery Place Science, Discovery Place Nature, and Discovery Place Kids-Huntersville temporarily closed on Jan. 14 due to recommendations from the Mecklenburg County Health Department. The museums reopen Feb. 3. See website for safety information and reservations. science.discoveryplace.org.
Feb. 5
Winter Birding Preschool Story Time. Virtual. 10:30-11:30 a.m. Free. Ages 2-6. Register for this online story time through Mecklenburg County Parks and Recreation. Learn about birds and make a craft with materials that can be picked up in advance. parkandrec.com.
Feb. 6
The Frigid Trail Race & Plunge. U.S. National Whitewater Center, 5000 Whitewater Pkwy. 9 a.m. $32-$42; $6 for parking. Register online for the 5K or 10K race. Runners have from 9 a.m. until noon to begin and complete the trail race. Finish with a plunge at the Deep Water Solo pool. usnwc.org.
Virtual Workshops: Positive Portals. Virtual. Noon. Free. All ages. Create unique art with Upcycle Arts in this live workshop. Event organizers distribute 10 kits of materials, but participants may gather their own supplies based on the material list posted by Upcycle Arts on Instagram. Culture Blocks sponsors this workshop. charlottecultureguide.com.
Feb. 10
Virtual Build with Me. Virtual. Noon-12:30 p.m. Free. Grades K-5. Register for this free building event hosted by the Mount Holly Branch Library. Children may use any building materials they have at home to build a structure according to a shared theme. gastonlibrary.org.
Feb. 11
Adventures in Nature. Reedy Creek Nature Preserve, 2900 Rocky River Rd. 3-4:30 p.m. Free. Ages 6-10. Let your child explore nature with other adventurous kids. Activities vary but may include fort building, games, or hiking. parkandrec.com.
Feb. 13
An Afternoon on the Grounds. The Charlotte Museum of History, 3500 Shamrock Dr. Noon-4 p.m. $10 per vehicle. All ages. The Charlotte Museum of History welcomes guests to enjoy a self-guided, outdoor tour of the grounds. Tickets are required and include a digital guidebook, which includes information and videos. charlottemuseumofhistory.org.
Feb. 14
Family Fort Building. McDowell Nature Center, 15222 S. York Rd. 2-3:30 p.m. Free. All ages. Register online for this free family activity. Hike off-trail into the woods to collect materials necessary for a sturdy, weather-resistant shelter. parkandrec.com.
Feb. 15.
Story Time and More. Wing Haven, 260 Ridgewood Ave. Recommended for ages 10 and younger. $10 per family. 10 a.m.-noon. Visit the SEED Wildlife Garden at Wing Haven to play, craft, explore, and hear stories. winghavengardens.org.
Feb. 20
Bilingual Story Time and Music Class. Virtual. 11 a.m.-noon. Free. All ages. Register to join Criss Cross Mangosauce for songs, rhymes, and stories in English and Spanish. Culture Blocks sponsors this free story time. charlottecultureguide.com.
Feb. 24
Charlotte Parent Camp and Activity Fair. Virtual. 6:30-8:30 p.m. Free. All ages. Attend our virtual fair to learn about this summer's camps, activities, and classes. Program representatives will present and discuss information live, so pre-register now. charlotteparent.com/campfair.
Feb. 27
Culture Blocks: Dancing the Poem. Virtual. 10-11 a.m. Free. All ages. Register for this free virtual movement and poetry workshop hosted by Sarah Council Dance Projects. Kids and families will explore poetry through dance by making words come alive and having fun. charlottecultureguide.com.
Arts Delivered Kids and Parents Class. McDowell Arts Center, 123 E. McDowell St., Matthews. 11 a.m.-noon. $10 per participant. Ages 6 and older. Create a seasonally themed clay project with your child. All clay is kiln-fired and ready for pick up within a week. artsdelivered.com.
Feb. 21-28
Fairy House Festival. Virtual and in-person events at Latta Nature Preserve, 6211 Sample Rd., Huntersville. This year's Fairy House Festival will feature self-guided and live, in-person activities. Self-guided activities include Play-at-Home Kits ($5), Fairy House Building Contest via Facebook, "Treasure Tree Trail" Book Trail at Latta Nature Preserve, Fairy Wings Photo Ops, and a Fairy Costume Contest via Facebook. Find photo opportunities at Quest, McDowell, Stevens Creek, and Reedy Creek nature centers. In-person activities are limited and require registration. Find more information on Mecklenburg County's Park and Recreation website by searching "fairy." parkandrec.com.
Ongoing
Through Feb. 25
Zumba Everywhere. Virtual. Tues., 5:30-6:30 p.m. and Thurs., 3:30-4:30 p.m. Ages 12 and older with a disability. Get fit while having fun on Tuesdays and Thursdays via Zin Studio. Register online. A licensed Zumba instructor will send links for each class via email. For more information contact Danielle at danielle.dobbs@mecknc.gov. parkandrec.com.
Skyline Drive-In at Camp North End. Every Thursday, 7 p.m. $30 per car. Pack the car for a drive-in movie at Camp North End. February's movies are, "Yesterday," "Westside Story," "Creed," and "The Great Gatsby" (2013). Gates open at 6 p.m.; enter through the Statesville Avenue and Sylvania Drive entrance. camp.nc.
Through Feb. 28
Charlotte Motor Speedway Ice Rink. Charlotte Motor Speedway, 5555 Concord Pkwy. S., Concord. Mon.-Thurs., 6-10 p.m.; Fri.-Sun., 4-10 p.m. All ages. $10-$15, includes skate rental. Charlotte Motor Speedway added an ice-skating rink as part of its Speedway Christmas this holiday season. Although Christmas has passed, the rink remains open through February and offers unlimited skating Monday through Thursday.
Lights. US National Whitewater Center, 5000 Whitewater Center Pkwy. All ages. $6 for parking. 6-10 p.m. Walk through a whimsically illuminated trail with the family. Explore at your own pace. Leashed pups welcome! usnwc.org.
Ice Skating. US National Whitewater Center, 5000 Whitewater Center Pkwy. All ages. $20 includes skate rental, $6 for parking. See daily activity schedule online for hours. Reserve a time slot through mid-February. Concessions, including hot beverages, are available for purchase. usnwc.org.
Through March.
Winter Wonderland Sock Skating. Schiele Museum, 1500 E. Garrison Blvd., Gastonia. Ages 12 and younger. $3 to skate; museum admission additional $4-$7, free admission for children 3 and younger. Purchase a ticket online prior to arrival, and please note that visitors ages 5 and older must wear a mask. Bring the kids to burn some energy sock skating in the museum's Stowe Gallery. Ages 3 and younger must skate with an adult. schielemuseum.org.
Dates TBD.
I Heart Rail Trail. Various locations along Charlotte's Rail Trail. Free. All ages. Walk, ride, or bike along the 3.5-mile urban trail to view the second annual I Heart Rail Trail: Lights installation. Art will illuminate the trail for a limited time, so stay tuned for additional information regarding this year's dates and viewing hours. charlotterailtrail.org.