2021 Labor Day Events and Activities in Charlotte
Say goodbye summer and hello fall at one of these fun events!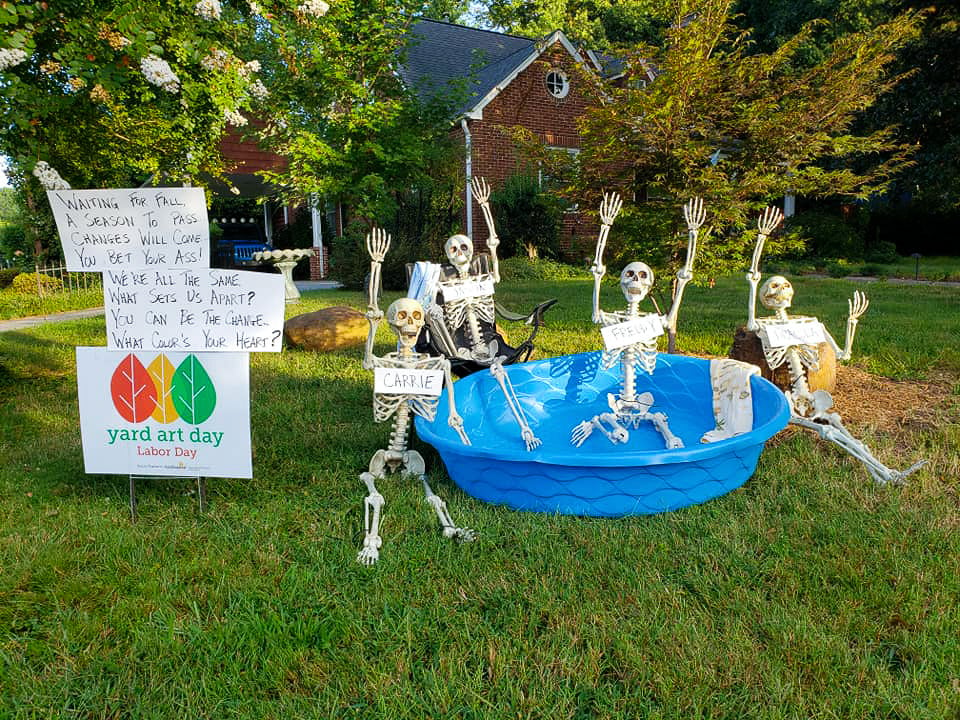 Did you know the first Monday in September has been recognized as a national holiday since 1894? Celebrate this end-of-summer tradition with some fantastic events the family is going to love!
There are lots of exciting things to do in and around Charlotte to get the most out of the three-day weekend. Compete in a trail race, go to a car show, spend the day at the fair or hop in the car and check out creative works of art. Whether you get out of town or stay close to home, spend time together this holiday.
Celebrate Labor Day with live music, fireworks, a trail race and regular pass activities.
Location: 5000 Whitewater Center Parkway, Charlotte
Dates: Saturday, September 4, and Sunday, September 5
Times: Starting 8 a.m. on Saturday and 9 a.m. on Sunday. Live music in the evening.
Cost: Parking is $6 per vehicle. Free to walk around, however events and activities do have a cost.
Pro Tip: No need to leave your favorite four-legged friend at home, leashed dogs are welcome at the Whitewater Center.
Pile the family in the car and cruise around the Queen City to see cool outdoor art, courtesy of front lawns.
Location: Stops throughout the city and beyond. Click here for a map.
Dates: Monday, September 6
Times: Dawn to dusk.
Cost: Free
Pro Tip: Join in the fun! Complete your application by September 3 and be part of Yard Art 2021.
Spend the long weekend mastering the ropes course, swimming in the lake or sunning by the pool.
Location: Camp Thunderbird, 1 Thunderbird Ln, Lake Wylie, SC 29710
Dates: Friday, September 3-Monday, September 6
Times: Check-in begins at 7 p.m. Friday. Families are asked to check out by noon on Monday, September 6.
Cost: Fees vary and include lodging, meals, and camp activities.
Pro Tip: You can bring your own tent or choose to stay in a cabin with air conditioning.
If you have a car or motorcycle enthusiast in the family, this is the only place to be Labor Day!
Location: Matthews Town Green in downtown Matthews
Dates: Monday, September 6
Times: 9 a.m.-3 p.m.
Cost: Free for the public
Pro Tip: This is a judged event with awards! See if you and your crew can pick a winner.
Head Out of Town
Nothing says hello fall like the North Carolina Apple Festival – a four-day celebration with a street fair, children's activities and lots of apple-themed fun!
Location: Downtown Hendersonville from 6th Avenue to Caswell Street (104 miles from Center City Charlotte)
Dates: Friday, September 3 through Monday, September 6
Times: Friday through Sunday, 10 a.m.-8 p.m.; Monday, 10 a.m.-4 p.m.
Cost: Varies by activity.
Pro Tip: Arrive early and get a good spot for the King Apple Parade on Monday, September 6 starting at 2:30 p.m.!
Photo Credit: Courtesy of Henderson County Tourism Development Authority
End summer 2021 with rides, livestock exhibits, a craft barn, vendors, live music and entertainment.
Location: Hickory American Legion Fairgrounds, 1 American Legion Ave, Newton, NC 28658 (46.3 miles from Center City Charlotte)
Dates: Wednesday, September 1 through Monday, September 6.
Times: September 1-3 the fair opens at 5 p.m.; September 4 starting at Noon, September 5 at 2 p.m. and September 6 at Noon
Cost: General gate admission for ages 6 and under is free; ages 7-17 the cost is $3 and 18+ is $7. Rides and other activities are not included in the general gate admission price.
Pro Tip: Spend $25 per person and take advantage of the "Ride All Day" promotion on September 5.
End your epic summer in style!