2019 Readers' Favorites Awards Winners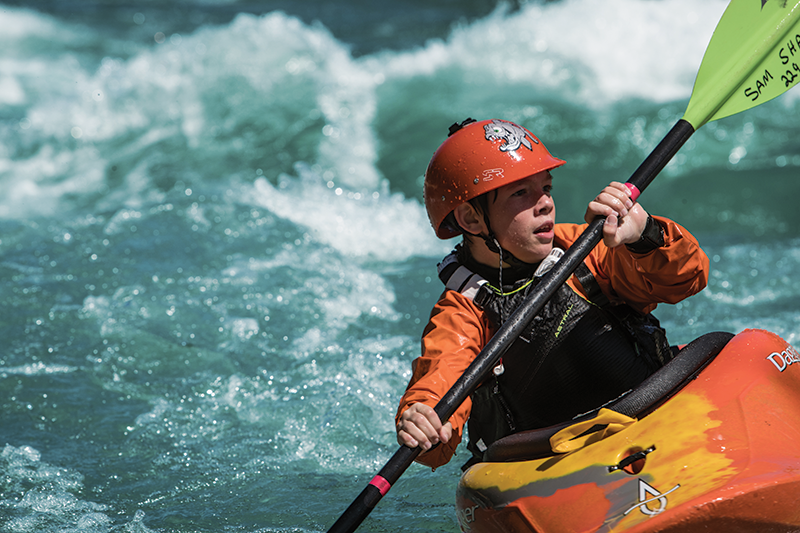 Let's face it. You play favorites … especially when it comes to where to eat, play, explore and learn with your family. Because we know that finding the sweet spots often come by word-of-mouth, we asked Charlotte Parent readers to share their favorite places to dine and explore, services that help make life easier, and education resources that serve them well. From a favorite place to get a sweet treat to summer camps and after-school care, we present the winners and runners-up in the 2019 Readers' Favorites.
---
EATS AND TREATS
Place to Get a Burger
1. Bad Daddy's Burger Bar
2. Bang Bang Burgers, and Five Guys (tie)
Place to Get Doughnuts
1. Krispy Kreme Doughnuts
2. Duck Donuts
Place to Get Ice Cream or a Frozen Treat
1. Rita's Italian Ice and Frozen Custard, and Jeni's Splendid Ice Creams (tie)
Place to Get Pizza
1. Hawthorne's New York Pizza, and The Pizza Peel (tie)
Brewery With Kids
1. Olde Mecklenburg Brewery
2. Legion Brewing – Southpark, and Sycamore Brewing patio (tie)
EDITOR'S PICKS:
Favorite Place to Get Pancakes: Tupelo Honey
There's something about a stack of warm pancakes that can make a weekend just right. The light and fluffy sweet potato pancakes at Tupelo Honey hit the spot, and portions are big enough for kids to share. The Classic Griddle with whipped butter, powdered sugar and maple syrup is delicious, but amped up options include Banana Pudding Dream with banana pudding, caramel drizzle and vanilla wafers; or Mountain Blueberry with blueberry compote, whipped cream and powdered sugar. 1820 South Blvd.
Favorite Easy Takeout: YAFO Kitchen
YAFO rules in the fast-casual Mediterranean-food category, but it's also spot on with its kids meal. The kids menu items include a chicken-and-rice bowl or ooey-gooey macaroni and cheese. Two complimentary toppings can be added to the chicken-and-rice bowl and it comes with the housemade, super-soft, laffeh bread, a cookie and drink — all for $5.99. Other family takeout options include the whole rotisserie chicken plus three mezzes (sides) for $27.99. Locations in Dilworth, Plaza Midwood and Southpark.
---
DESTINATIONS AND OUTINGS
Animal Attraction
1. Lazy 5 Ranch
2. Lenux Stables and Riding Academy
Children's Museum
1. Discovery Place Science
2. Discovery Place Kids
Playground/Park
1. Freedom Park
2. Crooked Creek Park, and Colonel Francis Beatty Park (tie)
Family Sporting Event
1. Charlotte Knights Baseball
2. Charlotte Checkers Hockey
Indoor Play Space
1. Big Air Trampoline Park
2. Urban Air
Kid-Friendly Festival
1. Festival in the Park, and Matthews Alive (tie)
Live Theater for Kids
1. Children's Theatre of Charlotte
2. Blumenthal Performing Arts Center
Place to Go Fishing With Kids
1. McDowell Nature Preserve
2. Lake Norman State Park
Playground/Park
1. Freedom Park
2. Crooked Creek Park and Colonel Francis Beatty Park (tie)
Father/Son Outing
1. Charlotte Knights Baseball
2. Charlotte Hornets Basketball
Mommy/Daughter Outing
1. American Girl store at Southpark Mall
EDITOR'S PICKS:
Where to Seek Adventure: U.S. National Whitewater Center
Make a day of whitewater rafting, flat-water kayaking and canoeing, stand-up paddleboarding, mountain biking, zip lining and working your way through the tree canopy on an obstacle course at the U.S. National Whitewater Center. There also are introductory clinics that are great for kids and parents to dip their toes in learning a new skill and summer camps for kids, including map and compass navigation and a group paddling class on the Catawba River. 5000 Whitewater Center Pkwy., Charlotte.
Favorite Place for a Toddler Playdate: ImaginOn: The Joe and Joan Martin Center
Located on Seventh Street in uptown Charlotte, ImaginOn: The Joe and Joan Martin Center is a library with lots of bells and whistles. The two-story library hosts story times throughout the week and features changing exhibits and displays in the Park Story Lab, which includes the Story Jar, a 40-foot tall spiral structure with more than 100 items scattered throughout. There's a Page Stage designed like an oversized book for young visitors to select a background and dress-up in costume, and the Puppet Theatre for impromptu productions. Kids also love to play interactive educational games at various iPad stations. After playing at ImaginOn, head to 7th Street Market for a treat or First Ward Park to run off any extra energy as both places are next door to the center. 300 E. Seventh St.
Best Place to Ride Bikes: Briar Creek Greenway at the Mint Museum Randolph
Starting by the lawn in front of the Mint Museum Randolph, gear up for a pedal-powered ride on the paved, flat and serene path that runs to the grassy green lawn in front of the Mint Museum before crossing a pedestrian foot bridge and then following alongside Briar Creek. The greenway is 1-mile from the Mint Museum to Meadowbrook Road with more to come, but for now it's a short stretch for families to a roundtrip ride. 2730 Randolph Road.
---
SEASONAL FAVORITES
Summer Sprayground
1. First Ward Park and Latta Park (tie)
2. Stallings Municipal Park
Holiday Light Display
1. Carowinds Winterfest​
2. Speedway Christmas at Charlotte Motor Speedway
Place to See Santa
1. Southpark Mall
2. Bass Pro Shop
Haunted House/Trail
1. Scarowinds
2. Aw Shucks Farm
---
EDUCATION
Daycare
1. Charlotte Jewish Preschool
2. The Sunshine House
Preschool
1. Charlotte Jewish Preschool
2. The North Star Initiative
Private School
1. Arborbrook Christian Academy
2. Charlotte Country Day, and Providence Day School (tie)
Charter School
1. Union Academy Charter School
2. Charlotte LAB School
After-school Program
1. J-Team at Mindy Ellen Levine Day Camp
2. The Sunshine House
---
ENRICHMENT
Art Lessons
1. KidzArt​
2. Noah's Art, and Small Hands, Big Art (tie)
Dance School
1. Miller Street Dance Academy
2. Miss Donna's School of Dance
Gymnastics/Cheer Program
1. The Little Gym
2. Perfect Balance Training Center
Martial Arts
1. UpLevel Martial Arts
2. Urban Revolution Martial Arts
Mommy+Baby Class
1. Kindermusik​
2. Music Together of Charlotte
Music Lessons
1. Music Together of Charlotte
2. Music Quarters
Swim Lessons
1. Little Otter Swim School
2. Monroe Aquatics and Fitness Center
---
SUMMER CAMPS
Summer Day Camp – Academic
1. Ballantyne Reading Academy for the Very Young
2. Providence Day School
Summer Day Camp – Traditional
1. Camp Mindy
2. Discovery Place Science
Summer Sleepaway Camp
1. Camp Carolina
2. Camp Ramah Dorum​
---
SHOPPING + SERVICES
Children's Consignment Sale
1. Sail Again Children's Consignment
2. Teri Kidz Consignment
Kids Haircut
1. Snip-its Haircuts for Kids
2. Great Clips
Place to Shop for Toys
1. Target
2. Toys and Co.
Pet Training
1. Pet Smart
EDITOR'S PICK:
Favorite Doggie Daycare: Barker Lounge East Charlotte
For those days when it's too rainy to walk the dog or you're headed out of town and the dog needs a place to vacation too, Barker Lounge East Charlotte is your place. Barker Lounge expanded to the east side of town in 2018, opening a location on Monroe Road. The space is vibrant, staff is inviting and pups are playful, which adds up to happy, exercised dogs at the end of the day. 4336 Monroe Road.
---
PARTY PLANNING
Birthday Party Entertainer
1. Enchanted Elegance/Heroic Ventures
Place for a Big Kid Birthday Party
1. Gym-Fit Sports Center
2. BounceU​
Place for a Toddler Birthday Party
1. Gym-Fit Sports Center, and Sports Connection (tie)
2. BounceU and Chick-fil-A (tie)
Place to Get a Birthday Cake
1. Publix
2. Suarez Bakery
Place to Get Baby Shower Gifts
1. Shower Me With Love
2. Once Upon a Child